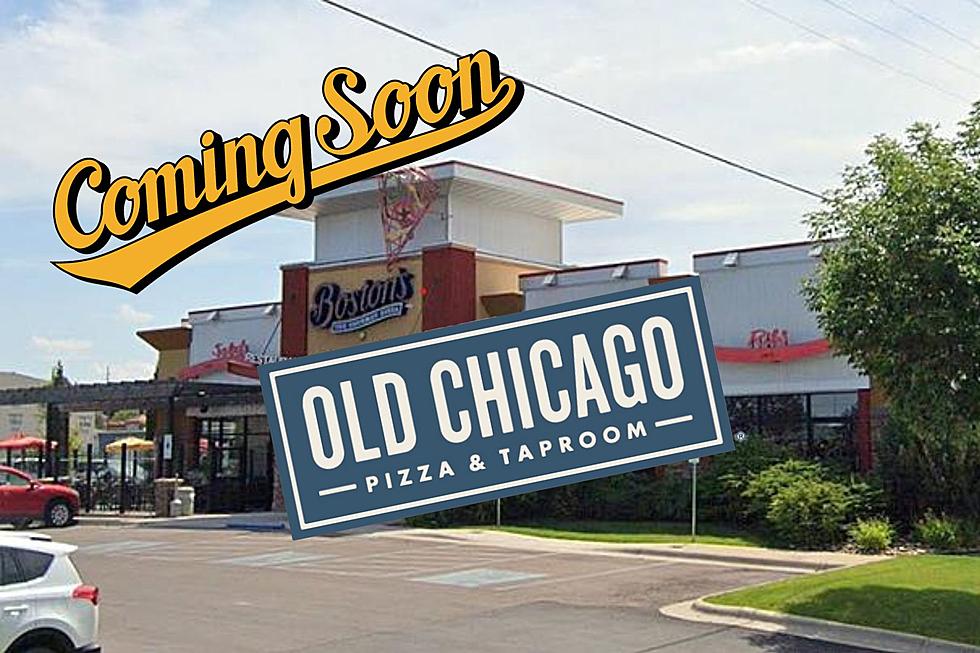 Old Chicago Has Its Sights On Great Falls
canva
The closure of Bostons in Great Falls is now common knowledge among locals.
But did you know that Old Chicago Pizza and Taproom is set to take over the space?
According to an article from the Electric, Johnson Restaurant Group, led by John Johnson, has acquired the property.
Check Out The Article From The Electirc
Following the closure of Boston's, the space will undergo extensive renovations during the winter, including a 1,600-square-foot addition, before reopening as Old Chicago next year.
Johnson explained that it wasn't feasible to remain open during the project due to the necessity of installing a new kitchen hood system.
Therefore, they opted to execute major construction, renovations, and rebranding concurrently over the winter season.
Old Chicago In Great Falls Set To Open Late Spring
Operating primarily from Wyoming, Johnson's company possesses Old Chicago restaurants there, as well as three in Montana and one in South Dakota.
The company has invited Boston's employees to join Old Chicago upon its opening.
Highlighting the tenure of some staff members—some have been with Boston's since its inception, while others for over a decade—Johnson emphasized the strong cultural fabric within their restaurant.
The Back Story
Interestingly, the idea of acquiring Boston's Great Falls location had been proposed six years earlier, but the timing wasn't favorable for Johnson's company.
Recently, while scouting for a new location in Great Falls, the challenge of securing a liquor license posed an obstacle.
Coincidentally, the owners of Boston's reached out again to discuss selling the Great Falls site, leading to the successful culmination of the deal.
Top Ten Restaurants According to Yelp in Great Falls, Montana
Hankering for something to put in the belly? Here are the top 10 restaurants to grab a bite at in Great Falls according to Yelp. Are we missing out on a great restaurant in the Falls?
Gallery Credit: JD Knite
10 Thanksgiving Foods You Shouldn't Give Your Dog
10 Thanksgiving Foods You Shouldn't Give Your Dog
Gallery Credit: Bejay Lindseth
These Are the Top 10 Weirdest Foods Found in a Can
What is the weirdest thing you have seen on a grocery store shelf in a can? Can you top any of these 10?
Gallery Credit: JD Knight
More From 94.5 Max Country