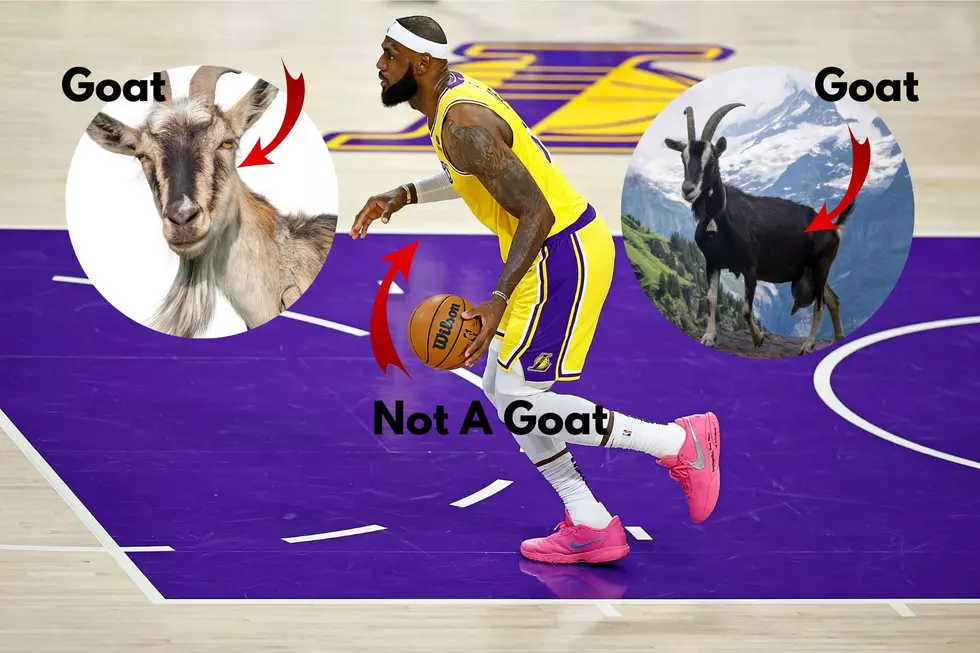 Lebron VS Kareem – Why "The King" Isn't The Greatest Scorer Ever
Getty Images/Canva Graphic
Yes, I said it.  "The King" may have broken the record for most career points in the NBA, but he isn't the "greatest" scorer, nor is he the GOAT.  At least in this writer's eyes, there are a couple of folks that probably should be ahead of the guy on the list.  Let's just dive right in and let the hurt flow.
A Quick Overview To Make A Case On My Side
Off the top, there are a few differences in the scoring record that LJ broke.  With the 3-point line added later in Kareem's career, he is missing a key component that Lebron was able to capitalize on.  In comparisons of the two, Kareem had one 3-point score.  Ever.  Lebron has over 2000 for his career.  Quick math will show that of that new record, over 6000 points are by 3 pointers alone.  While they both have played 20 seasons in the NBA, Kareem didn't start his career until he was 25, Lebron was drafted and immediately started playing out of high school at the age of 18.  Imagine an extra 7 years for Kareem.  Imagine what that record would look like!
The Battle Will Only Continue To Become Heated In The Next Few Years
Who else should head that list ahead of Lebron James in my opinion?  There are greats that get mentioned over and over.  Magic Johnson, Kareem, Wilt Chamberlin, John Havlicek and more.  Myself?  Easy question!  The Air man himself, Michael Jordan.  The greatest of all time.  But there are a couple of others that would make my list right behind him.  Growing up, my first basketball hero was the guy who would first make that jump from the top of the key/free throw line to make a dunk...Dr. J, Julias Erving.  Next up would be the incomparable Larry Bird.  I would also hold in high regard the Karl Malones, the John Stocktons and even an occasional Charles Barkely to go in there.  All incredible game changers in their own respective right.
What about you?  Who makes your list of the GOAT in basketball?  Hit me up in the comments with our socials, use the app link below or just send me an email here.
10 Cities That Need An NBA Team
There have been rumors swirling for years that the NBA is looking to expand. The last time the league expanded, is when it added the Charlotte Bobcats back in 2004.
Now, as we often do every offseason, we're wondering where the NBA would add a team if it were to expand? Would it be a brand new market? Add an additional team to a large market? Or bring a team back to an old market?
Let's look at the most likely possibilities, and cities that deserve an NBA team!
More From 94.5 Max Country