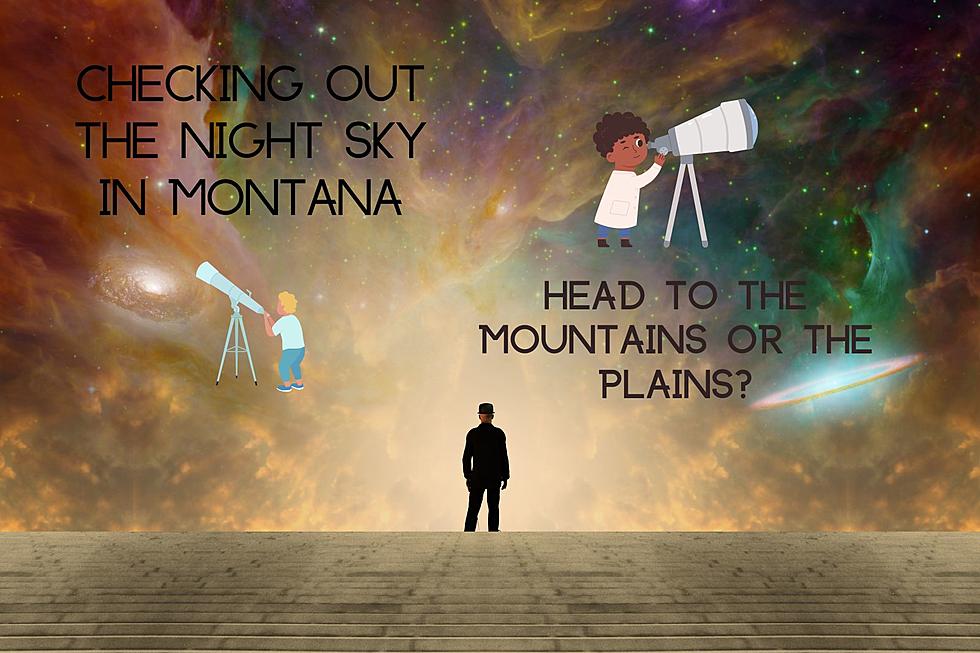 Stargazing In Montana – The Best Location Might Not Be Where You Think!
Canva/JD Graphix
It can never be said enough.  Montana is Big Sky Country.  It only takes one step off the front porch or a picture of the state to immediately give you the feeling that you can simply get lost in the sky.  But not only can you enjoy those beautiful skies in the daytime, they are just as amazing when the sun sets fully and the pinholes in the curtain of the night come out.
Head West To Check In With The Dusty Star Dome Observatory
Did you know that Montana is home to an amazing observatory with help from the International Dark Sky Association making the area a "dark sky designation"?  The Dusty Star Dome Observatory was opened in 2019 at the St. Mary Visitor Center and Glacier National Park, hosting parties throughout the year.  But you don't even need to leave the comfort of your chair to check out these skies.  You can hit the Night Sky Webcam to see all the beauty that is unfolding right from your home!
East Or West?  Which Is The Best?
A fair question, especially if it requires some amount of driving to arrive where you want to gaze up at the night sky.  While you can hit the observatory to the west, the eastern side of Montana offers wide open country and just as wide of skies to enjoy.  Plus, there are several great areas that offer camping, seclusion and absolutely not even a night light to disrupt the stars.  Head to Ekalaka, MT and stay at the Medicine Rocks State Park.  Or, check in with the Charles M. Russell National Wildlife Refuge in Glasgow, MT for another excellent location.
Where are you checking the night sky at?  Have a special spot that can't be beat?  Let us know in our comments on social media, hit us up with the downloadable app below, or email your location here!
Check out some of the events that are still on the way in 2023 that you can observe from anywhere there isn't light pollution or cloudy conditions!  Happy stargazing!
LOOK: 23 astronomical events to look out for in 2023
Sta



cker
compiled a list of 23 astronomical events to observe in 2023 using a variety of news and scientific sources.
More From 94.5 Max Country