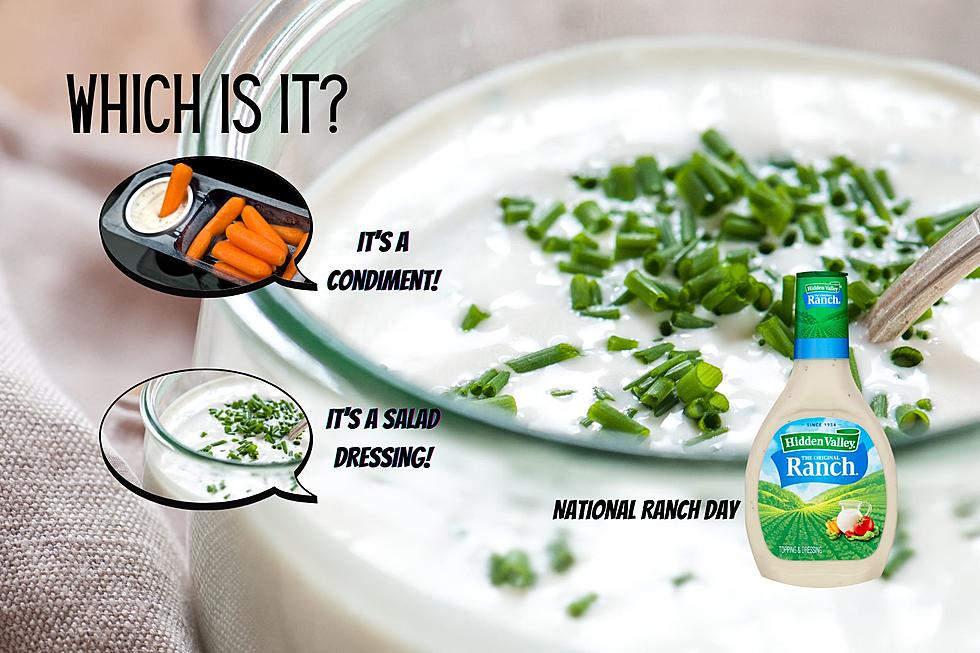 Is There Anything That Ranch Can't Fix? Celebrate National Ranch Dressing Day!
Canva/Hidden Valley Website/JD Graphix
Let's face it, ranch dressing can fix anything.  It's like the duct tape of the food world.  Little burnt on the edges?  Dip it in some ranch.  Don't have mayo?  Use some ranch.  Can't stand vegetables?  Smother them in ranch.  We haven't really even started with all the things that ranch can help with!  It's such a great thing, it even has it's very own celebration day coming this Friday, March 10th!
Seriously?  A Day To Celebrate Ranch Dressing?  How Great Is This!
Yes!  The whole day!  According to statistics, ranch dressing is the most popular salad dressing in America.  So much so, that 40% of the population says it is their favorite.  Which would make sense, since Hidden Valley Ranch alone has sales of over $500 million dollars every year!  That's a lot of salads and hot wings or fries being devoured!
So Many Choices For Ingredients - So Many Choices For Flavoring!
You may only think of ranch as condiment or dressing.  But since it's inception, ranch dressing has crept into everything from salads and dunking abilities, to flavoring in some of our favorite foods.  Think potato chips, popcorn, pretzels, using dried ingredients to make stew or roasts; one company has go so far as to create a ranch dressing soda!
Great Recipes & Ways To Celebrate National Ranch Dressing Day
This Friday is National Ranch Day. Here are 10 great ways to celebrate the day with these recipes and ideas on how to host a party!
More From 94.5 Max Country