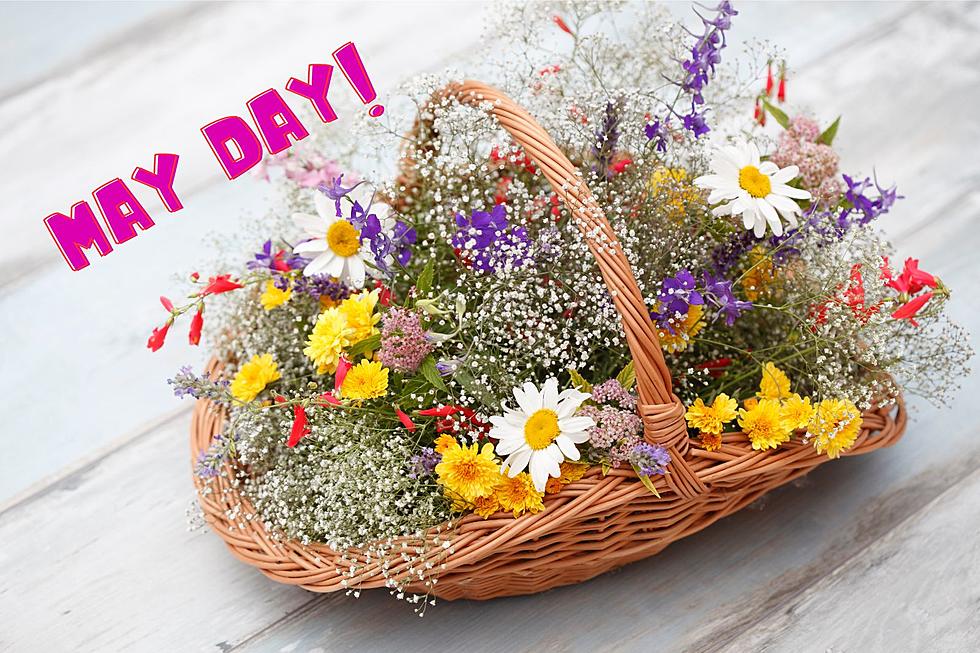 What The Heck Is May Day?
Canva photo by: amphotora Photo Graphix by: Bejay Lindseth
Is May 1st a holiday?  How is it celebrated?  Why do we celebrate it?
May Day celebrations go way back.   Googling May Day brings up many different traditions reaching back into ancient times.  Most of these celebrations were for marking the beginning of spring.
I remember back in the 80's celebrating May Day as a child.  We would quietly sneak up on someone's front porch, leave some flowers on the doorstep, ring the doorbell, and run away.   Basically, pulling a "ding, dong, ditch" but in a good way.  This was the one day of the year I could "ding, dong, ditch" and not get into trouble.
10 May Day Fun Facts
10 Fun Facts About May Day
I do want to thank Riverview Elementary School for the May Day handmade paper basket with a packet of seeds to plant in my flower garden.   I have been receiving this since moving into the neighborhood 20 years ago.  I look forward to this each and every year.
More From 94.5 Max Country