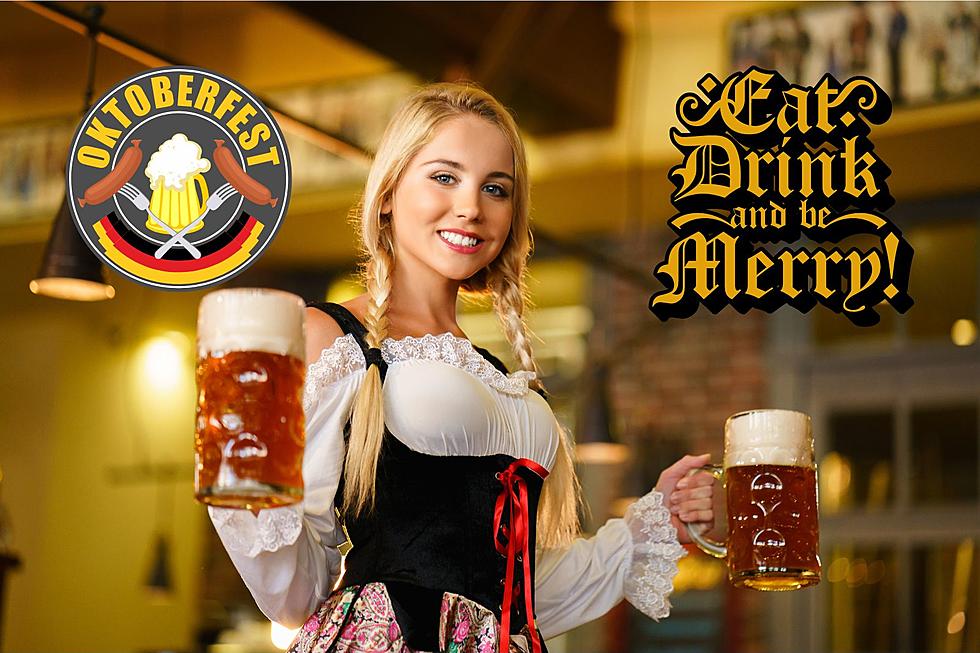 Celebrating With Beer, Food and Fun, Its Elktoberfest in Great Falls
Canva/JD Graphix
Just because the party of summer is coming to an end doesn't mean that there aren't more celebrations to come in the next couple of months to Great Falls.  It actually means that we get a bunch of great fall season parties to get together with friends and family at.
October brings us a pile of fun with several Oktoberfest type parties on horizon.  But there is one that is going to kick not only the month of October in the rear, but also the end of September.

What Is an Oktoberfest Anyway?  Just A Big Party?
Oktoberfest is a celebration of German beer, food and culture.  The actual event is held in Munich, Germany every year at the end of September and beginning of October.  This two-week folk festival brings in over 6 million people to it each year.
As German-American heritage is the largest reported ancestorial group in America, it isn't a surprise that all across the US are parties to help ring in the month of October.
Ready To Get Your Chicken Dance on and Start the Party?
This year in Great Falls, you can party just like the Germans are doing.  Getting things rolling on September 30 of this year, the Elks Club #214 will be hosting an all new "Elktoberfest" celebration.
Featuring favorite beers to sample, there will be a selection of food to tempt your palette, and you can listen and dance to great music throughout the event.  The party starts for the beer festival at 5pm and will end at 10pm.  Tickets are available in advance at the Elks Club, or you can call the number on the flyer below.
Grassers and Keggers: Old Beer Parties
LOOK: Best Beers From Every State
To find the best beer in each state and Washington D.C., Stacker
analyzed January 2020 data from BeerAdvocate
, a website that gathers user scores for beer in real-time. BeerAdvocate makes its determinations by compiling consumer ratings for all 50 states and Washington D.C. and applying a weighted rank to each. The weighted rank pulls the beer toward the list's average based on the number of ratings it has and aims to allow lesser-known beers to increase in rank. Only beers with at least 10 rankings to be considered; we took it a step further to only include beers with at least 100 user rankings in our gallery. Keep reading to find out what the best beer is in each of the 50 states and Washington D.C.
More From 94.5 Max Country