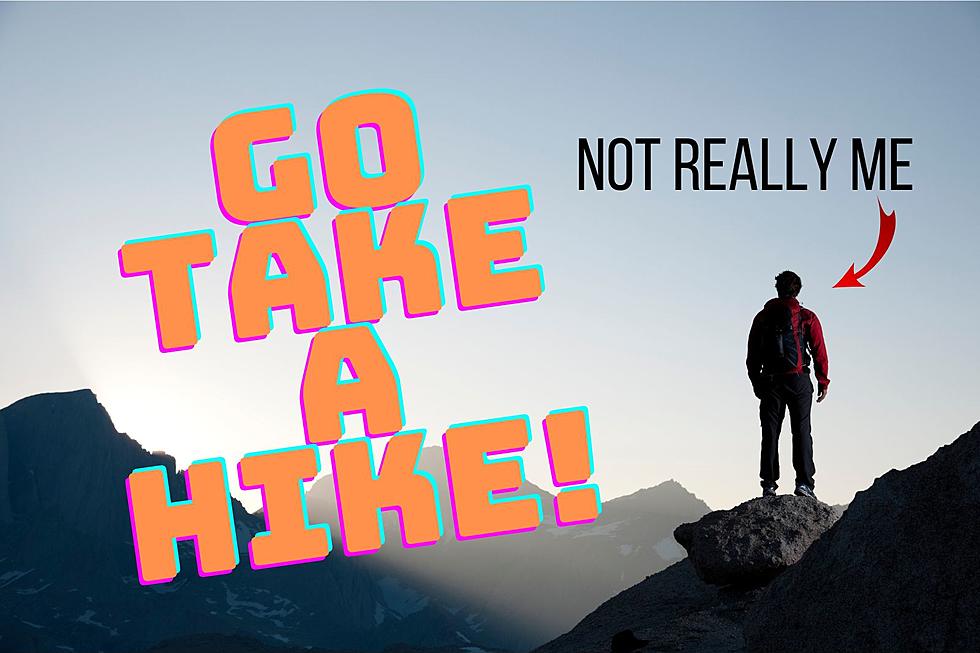 Tiny Mountains Surround Great Falls – How Was I This Wrong?
Canva/JD Graphix
In Great Falls, MT I think we are extremely fortunate to live in central Montana and this specific area.  Especially if you are like me and love the mountains!  We have several that are really just out our back door and within mere minutes, or just a short drive to start wandering the back roads.  We have the Highwoods, the Little Belts, Big Belts and Lewis & Clark all around us!  Talk about choices!
Did I Have A Record In High School And Not Even Know It?
Growing up in the Highwood Mountain Range under the shadows of South Peak, Baldy and Arrow Peak, our family ranch sits just over 5200 feet above sea level.  My father would always tell folks that we lived a mile high at the old homestead.  He still uses it today, and wouldn't you know it, like father like son, I too use it in describing the area that it is still in our family today.  I always considered that pretty tall.  The crazy part of that, I don't think there was anyone else in my school that lived that far up the mountain!  So really, was I the kid that held the record for the highest home in school?  Where is my trophy!
How Do The Mountain Ranges Around Us Fare To Others In The State?
Well, not great.  So not great that we don't even break into the top 300 tallest peaks in the state!
According to the Montana Gov, here is a quick breakdown of our tallest peaks near us in Cascade County and Great Falls:
Mount Edith in the Big Belt Mountains tops out at 9,507 feet
Lewis & Clark range holds Red Mountain at 9,411 feet
Big Baldy Mountain in the Little Belts rises to 9,175 feet
In the Highwoods, Highwood Baldy stands at 7,670 feet
Fairly decent heights to try and climb in the afternoon, right?  But what about the rest of Montana ranges under the Big Sky?
Here are the top 5 tallest peaks in the state from Montana Gov:
Granite Peak in the Beartooth range hits a whopping 12,799 feet
Mount Wood in the Beartooth is just behind at 12,649 feet
Castle Mountain of the Beartooth is 12,612 feet
Whitetail Peak in the Beartooth climbs to 12,551 feet
Castle Rock Spire, also of the Beartooth is 12,540 feet
For scale, number 300 on that list for tallest in the state is at 9,688 feet.  So we only are 169 feet behind them!  What's the tallest mountain you have scaled?
Good luck on your hiking for the summertime.  Always remember to pack in, pack it out and be careful with any sort of fire!  We don't need a repeat of wildfires across our state like this one back in 2021!
Photos: 2021 Crooked Creek Fire in Pryor Mountains, Montana
"Wildland fire on public lands managed by the Custer Gallatin National Forest, 25 miles east of Bridger, Mont., in the Pryor Mountains near the southern border of the Crow Indian Reservation." (Photos by Colby K. Neal/BLM) - Bureau of Land Management Montana and Dakotas
More From 94.5 Max Country