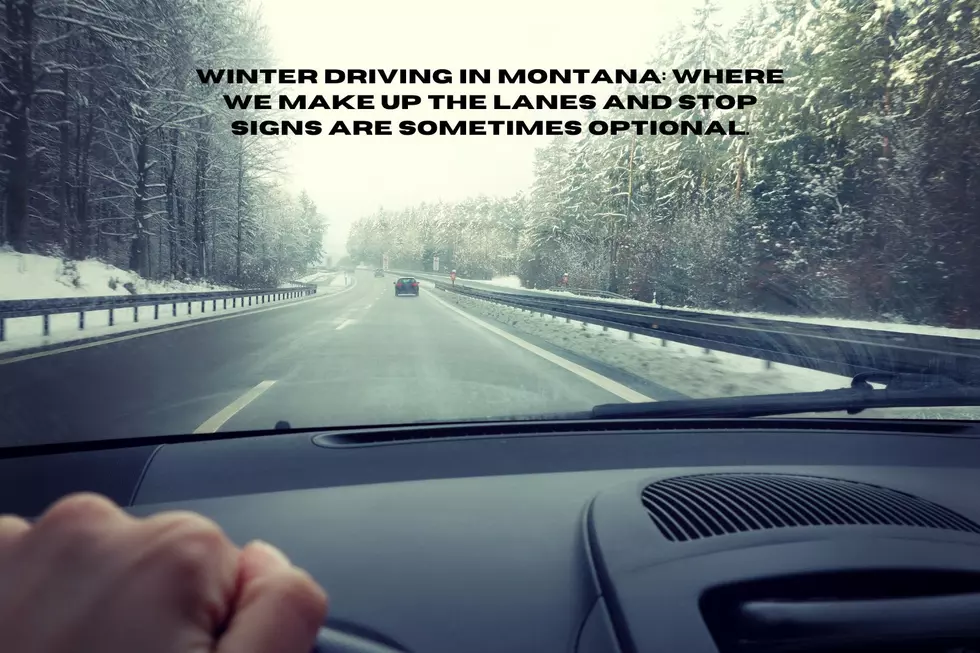 Snow Is Returning, Time To Hit The Basics Of Winter Driving For Montana Roads
Canva
As Mother Nature reminds us that it is November with recent snow, it means that our streets, roads and highways will all become a little more interesting to navigate in the coming months.  Whether that be with just a quick snow that may melt off later in the day, snow packed highways through canyons or black ice across the plains, it means a different set of driving skills than making your way to the lake in the summer.
Don't let snowy conditions deter you from getting to your destination.  While many have grown up in these conditions, it's always great to have a little bit of a refresher on the do and the don't when hitting the roadways.
Whether heading just to the store, or a trip for the holidays, you should always be prepared not only with an emergency bag, but also the knowledge of what to do should something happen on the road, and how to make yourself a little more visible and safe to those sharing the roadways with you.
There are also a multitude of ways you can connect to find out not only about winter driving tips, but also how to find out just exactly those roadways look.  Check out here for a current roadway condition map, or you can always download the Montana Department of Transportation app here.  Special thanks to MDT for the extra tips on putting our article together.  Have something to add?  Hit us up with our very own app with the link below!
Montana Winters Will Test Your Driving Skills! Easy Tips To Help Get Through The Ice & Snow!
As winter arrives, it never hurts to have a small refresher on driving in ice, snow and even wet conditions. Check our gallery for an easy reminder on some of the basics before it's a full blown snow storm!
More From 94.5 Max Country