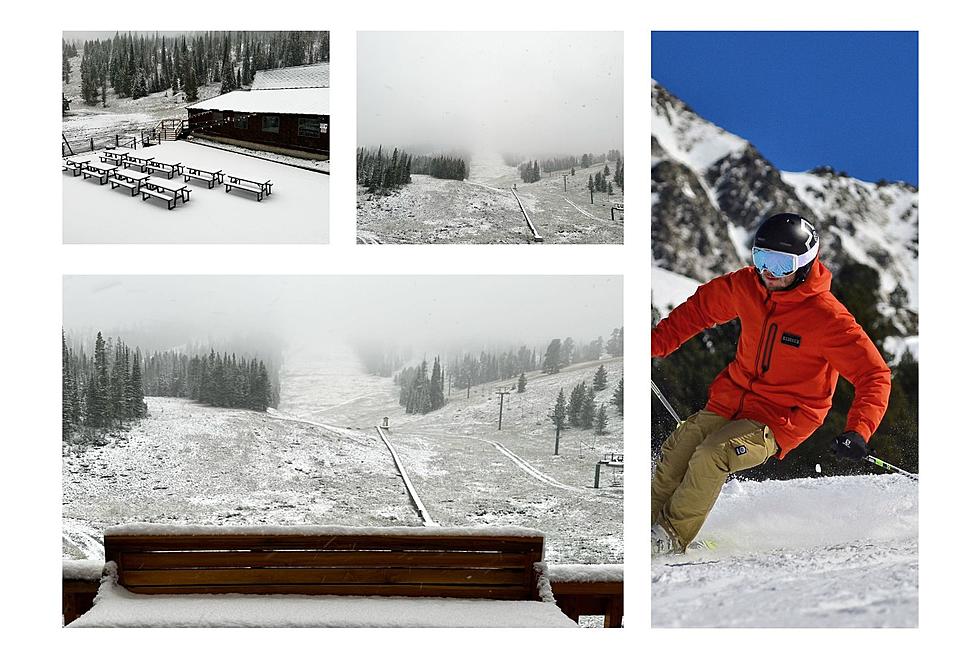 Wow! The First Flurries Of The Season At Showdown
Showdown Montana, canva
Let The First Flurries Fly!
Is it here already?
In all honesty, I'm not sure where summer went.
Pictures Below👇
As we reluctantly bid adieu to the waning days of summer, Showdown Montana ski area has generously provided a captivating preview of the imminent change of seasons.
On Thursday, September 21, 2023, the region experienced its inaugural snowfall, casting a magical, frosty spell.
Montana Forecast
The weather folks had been predicting this early snowfall for a few days, mainly focusing on altitudes that soar above the 6,000-foot mark.
The wetter conditions are expected to stick with us until Saturday morning before we warm up slightly.
Showdown, which sits at an elevation of approximately 8,200 feet, stood proudly among the anticipated snow-kissed landscapes.
It appears a few other mountain ranges picked up a dusting as well.
It certainly didn't last long, though, I checked the cameras in the afternoon and it was all melted already.
For those eager to witness this enchanting transformation unfold in real time, an array of live webcams captures Showdown's pristine beauty from various angles.
Originally created in 1936, Showdown is Montana's oldest operating ski area, as well as one of the oldest in the United States. It was originally called King's Hill Ski Area, and was operated by the Great Falls Ski Club. In 1940, the ski area opened its first Rope Tow, donated by Great Falls businessman Charlie Bovey.
10 Early Signs of a Nasty, and Brutally Harsh Winter in Montana
Here are a few early warning signs of a harsh winter in Montana, according to weather folklore.
Montana Winters Will Test Your Driving Skills! Easy Tips To Help Get Through The Ice & Snow!
As winter arrives, it never hurts to have a small refresher on driving in ice, snow and even wet conditions. Check our gallery for an easy reminder on some of the basics before it's a full blown snow storm!
Repack For The Winter - It's Tow Ropes, Not Water Ski Ropes!
With winter months coming and weather turning more to snow, it's time to rethink what we have in our vehicles. Don't be caught in the high country without the proper equipment for those "where did that storm blow up from" moments!
More From 94.5 Max Country