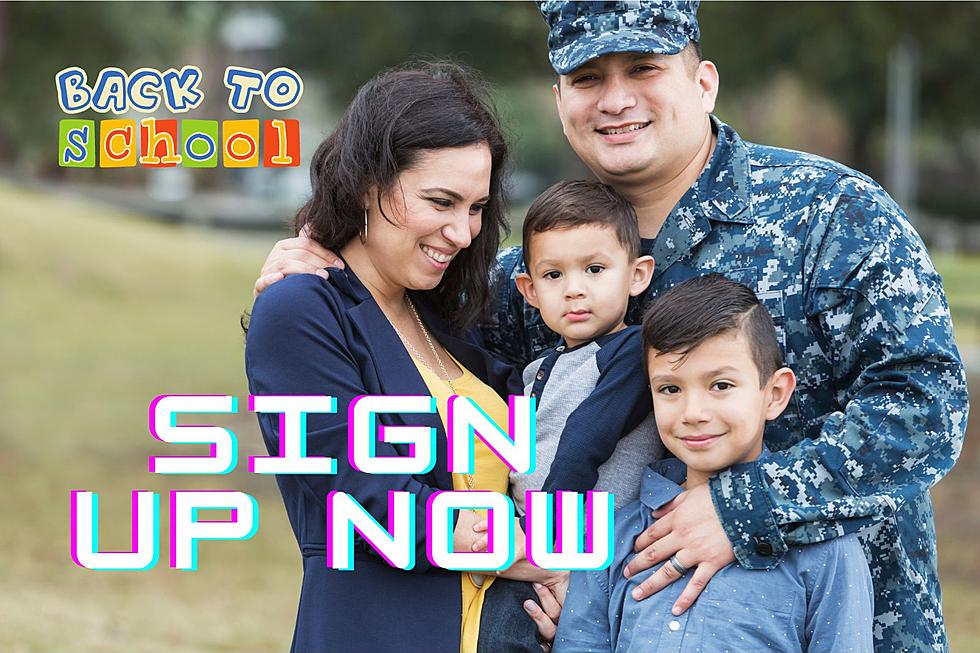 New Military Families in Great Falls – Heads Up for Registration
Canva/JD Graphix
Each year in Great Falls, we see a new influx of new members of our community with Malmstrom Air Force Base.  New recruits are stationed here, or returning members may be coming back to spend their final years in one of their favorite deployment towns.  Some of those families will be bringing in new students to our school system.
As a member of the Service, did you know you can register your child separately, at a special Military Sign Up?  You can, and it's incredibly easy to do so.
Check It Out - Register Your Child for School Now
Getting To the Where, The When and the How of Registering Your Child
The Great Falls Public Schools will be holding an information fair for MAFB families on August 8th.
Families that attend will be able to enroll their children into the following schools:
Loy Elementary School
North Middle School
C.M. Russell High School
Personnel on hand support will be available, but parents should have the following information available at time of enrollment:
Birth Certificate(s)
Immunization Records
any available hand carried school records
For more information on who to contact, use the link in the above related school article, or you can find more from the flier below.
What about attending school at a haunted area? You could even own this old schoolhouse in Texas
Crockett School, built in 1912, is currently for sale in Sherman, Texas. Many of the original details are still visible, as a great deal of the structure has not yet been renovated. At a whopping 24,000 square feet, the possibilities for this property are endless.
More From 94.5 Max Country