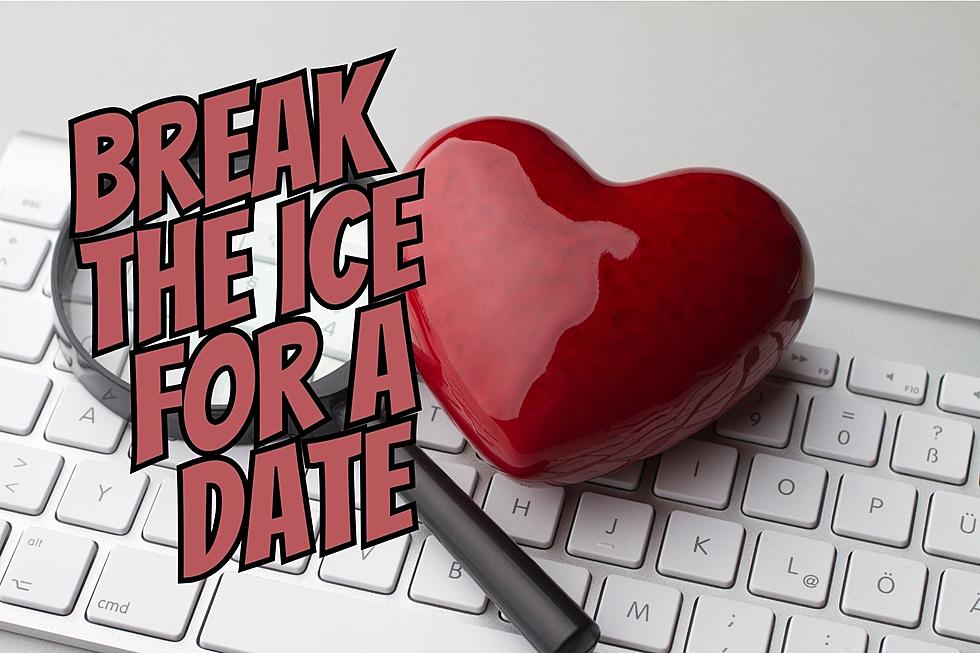 Need Help On A First Date? Here Are 10 Conversation Starters!
Canva/JD Graphix
I have a confession of sorts, or more perhaps a disclosure that I should make before getting too much further into this article.  I have been happily married for over 30 years.  Which would mean that I have never had to worry about which way to swipe and which way to accept anything on any given dating app that is out there.  However, I do have a couple of hints that should be in every dating person's back pocket to help break the ice on that first meeting.
Couple of Things to Get Us Started in The Dating Scene
While it should go without saying, be polite!  Regardless of the outcome for the evening, you should always try your best to be polite and respectful to your date.  Opening doors, replying when spoken to and not being on your phone will go a long way in leaving a lasting impression, even if the sparks aren't flying for the two of you.
These Are Seriously Moves Like Jagger, For Either Gender
Sure, I am a guy, but that doesn't mean that I should be the only one engaging in the conversation over dinner.  Any of these questions can be answered by either gender, and they actually really do create a meaningful conversation and give some insight into the person that you are sitting across the table from!  Check out this top 10 list of our favorites from a recent study from the dating site Zoosk.  What do you think?  Are these great or do you have something better?  Hit the keyboard and let us know on our socials, with our downloadable app or you can email me here.  Happy dating everyone!
10

If You Could Only Keep One App On Your Phone, What Would It Be?

If you are on the tech side of things, this will give lots of insight into what you may have in common.  Think about the laptop/desktop also, what program couldn't they live without?

9

If You Were The Host Of Your Own Podcast, What Would It Be About?

More insightful knowledge can be found with this question.  We may not all be into being a podcaster, but this allows the person asking the question to find more information about passions.

8

What IS The Craziest Thing You Have Ever Done?

Tipped a cow?  Stolen a candy bar when you were a child?  What crazy story would you share with someone while on a first date?

7

What Trip Have You Always Wanted To Take?

Finding places to be able to travel and enjoy together is a major part of a relationship.  If you prefer sun over snow, hanging in the Alps because of your loved one can lead to some arguments at some point.

6

What Do You Usually Do On The Weekend?

How will both of you spend your weekends together?  Do you both enjoy working in the yard, crafting, or just being a slug?  These things matter!

5

If the answer has to do with a pet, snatch that date up immediately!  Finding compatible friendships can be one of the harder aspects of dating.

4

What's The Last (blank) You (blank) That Really Stuck With You?

Insights are where you will shine if you can help identify those things your date loves to do, or maybe even experiment with.  Maybe they will like skiing or drag racing, even though they have never been!

3

Compatibility in your jobs is another obstacle that can lead to problems.  Finding out if your date is a workaholic after the fact isn't a great way to make things last if you enjoy time away from work.

2

What's Your First Memory?

As mentioned above, I haven't had to be on the dating scene for some time, but this question has me intrigued!  I may just ask my significant other this when I get home tonight!

1

Did You Grow Up Around Here?

Perhaps you are newcomer to the area, or your date may be.  Where someone grew up can lead to other great questions and bring out even more experiences to get to know each other that much better!
More From 94.5 Max Country