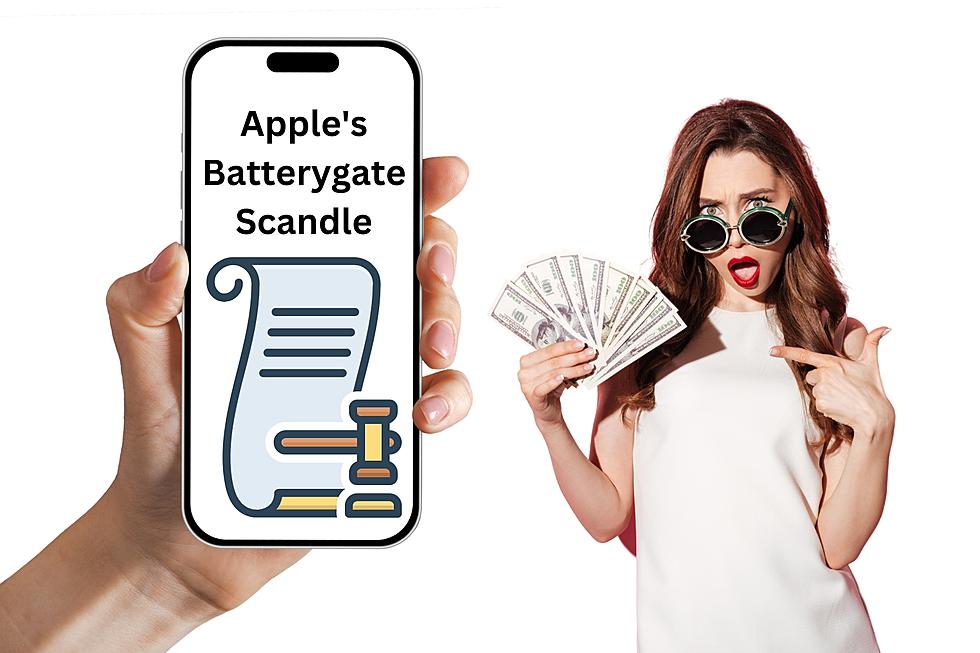 iPhone Users Cash In On 500 Million Dollar Lawsuit
canva
Are you one of the folks set to receive a payment from Apple's infamous "batterygate" controversy?
As you can imagine, the lawsuit has been tied up in court for quite some time but recently, the judge dismissed an appeal by two iPhone owners who sought to challenge the settlement.
This freed up the lawsuit and will allow for settlement payments to begin going out.
Batterygate Details
The legal dispute stems from Apple's alleged covert throttling of older iPhone models, which prompted a class action lawsuit and eventual settlement.
In 2020, tech giant Apple agreed to a substantial settlement of $500 million in response to allegations surrounding the "batterygate" debacle.
The lawsuit, open to United States customers who owned iPhone 6, 6 Plus, 6s, 6s Plus, 7, or 7 Plus devices running iOS 10.2.1 or iOS 11.2 before December 21, 2017, accused Apple of intentionally slowing down older iPhones through software updates.
This performance manipulation was aimed at preventing unexpected shutdowns resulting from degraded batteries.
Origins of the Controversy
The crux of the lawsuit dates back to the 2017 release of iOS 10.2.1, an update that introduced a concealed performance adjustment for older iPhones with deteriorating batteries.
While preventing devices from shutting down abruptly, this measure had the unintended consequence of slowing down processor speeds.
Users experiencing this throttling effect found their devices operating at reduced performance levels, sparking widespread dissatisfaction.
Here's Where Apple Really Screwed Up!
Compounding the issue, Apple initially failed to disclose the performance throttling introduced by the iOS update, leaving consumers unaware of the changes.
This lack of transparency led to outrage among iPhone owners, ultimately fueling the class action lawsuit.
Recognizing its communication misstep, Apple later apologized and lowered the price of battery replacements to $29, an offer valid through the end of 2018.
Eligibility and Compensation
Eligible iPhone owners seeking compensation were required to submit their claims in 2020, with the submission window closing on October 6th.
I didn't get in on this first round of claims; however, another claim form was issued about a year ago, I didn't fill this one out.
Those who met the criteria for compensation are now poised to receive payments, which are expected to amount to approximately $65 per qualified claimant.
Check Out These Hacks!
Want to Know Where They've Been Going? Try this Easy iPhone Hack!
How to Set a Contact as an Emergency Bypass on Your iPhone
This safety feature will make sure you don't miss an important phone call by allowing this person to bypass your phone's silent setting. Basically if your phone is on silent, if this contact calls you it will ring so you absolutely don't miss their call.
How to Update Your Government Alerts on iPhone
Want more control of those loud, government alerts? Here's how to toggle your own settings in iPhone!
More From 94.5 Max Country