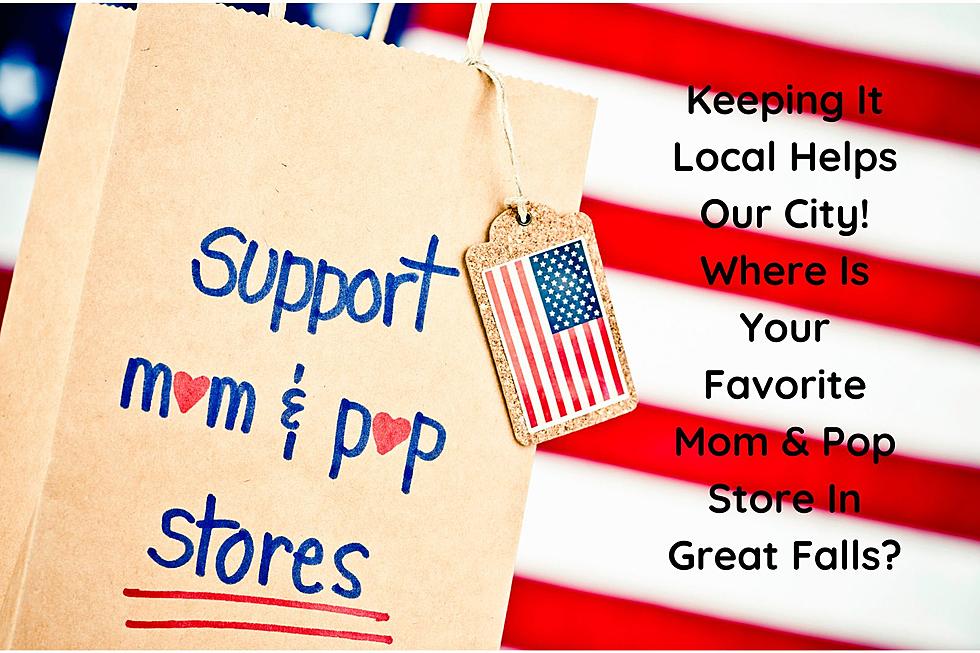 Great Falls Mom and Pop Stores – 5 Of My Favorites
Canva/JD Graphix
Growing up in a small town, everthing was local.  You didn't have big box stores to run to quickly.  Everything from the grocery store to the bar to the gas station was all local.  You knew these people by name.  In today's world, that is becoming more and more challenging.  The more personal sales and service aspects of retail and more have seemingly gone away.  Have you tried finding someone with knowledge about a product at a larger box hardware store?  Unless you formerly worked at said store, you probably have more knowledge than that of the person waiting on you.
Making The Extra Effort On Both Sides Of The Transaction Process
Great Falls has a enormous amount of locally owned businesses.  In all facets of the business world.  Need tools, carpet cleaning, something for a wedding, something for an anniversay?  Great Falls is home to those!  However, some times, those businesses may be a little more off your normal route, or perhaps even in an outlying area of the city.  So make that effort to find those places and spend your money there.  The same for the businesses.  Making an effort to let folks know you are still out there, where you are and when you are around all works in your favor of getting that customer in the door.
Feeling Like A Part Of The Business And Part Of The Family
As mentioned, growing up in a small town, we knew everyone.  And when we shopped in those local stores, even one or two towns over, you always knew that the service before, during and after would be just as high quality as the item you were buying.  Not only that, they know about each and every item in their store.  Every. Single. Item.  That is something that the big box stores just can't compete with.  Keep it local!
Shopping Local In Great Falls - 5 Mom & Pops To Check Out
In Great Falls, we have so many amazing businesses that are locally owned, you should be able to grab whatever you want at any given time! Plus the knowledge of those great folks that are behind the counter. Here are 5 of my favorites from across the Electric City!
Need more homegrown Montana things?  What about music?  Check the following gallery to see some of the best across the state!
11 Local Montana Bands That You Need to Know About
Want to support local bands and musicians in Montana? Here's a list of a few great bands that you need to check out.
More From 94.5 Max Country