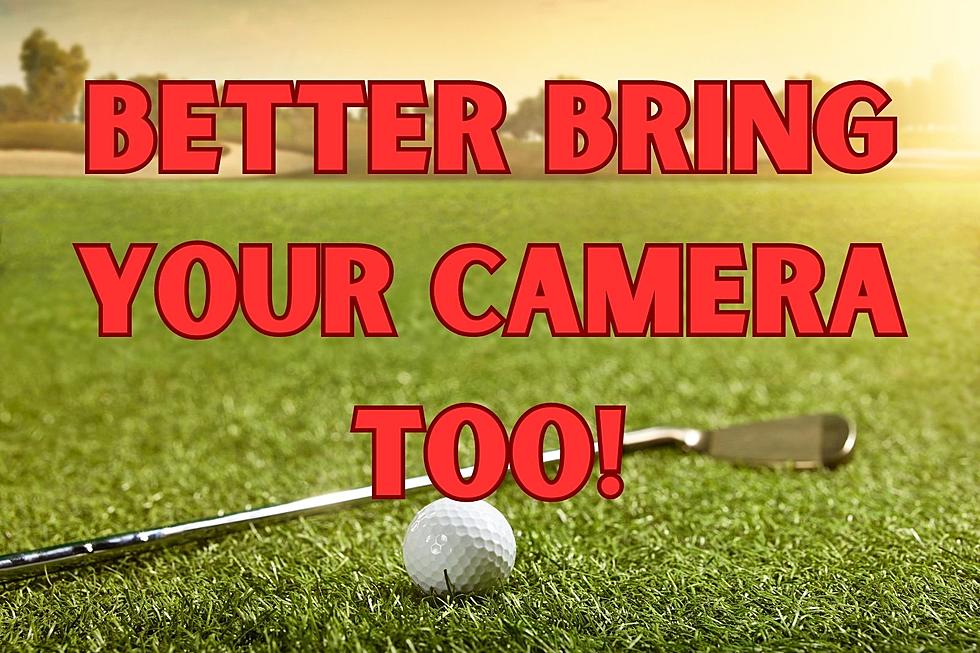 Hitting The Links in Great Falls Leads to A Wildlife Tour Instead
Canva/JD Graphix
When living in a city setting, regardless of the size of that city, one thing you may miss seeing is the wildlife of our state.  Especially if you are like me and grew up in a more outdoorsy type setting and are used to seeing all sorts of beasts roaming around the hillside or coulee.  Living in a city, those opportunities don't happen all that often, but they still do, and you have a chance to catch them pretty much any time of the day.
Time To Hit the Links for Golf Fun and Wildlife Viewing in Great Falls
One of the best places to catch a glimpse of wildlife in our city or any city is that of the golf course.  In general, the animals are left alone and feel safe.  With an unlimited supply of great grass to eat, plenty of water and copious amounts of shade or sun to enjoy, many animals will take up residence at your favorite golf course.  Such as the above goslings just hatched this year.
Geese Are Everywhere, What About Other Animals to Check Out
Sure, geese are plentiful around the courses.  But you can also find other wildlife to enjoy.  Birds of prey such as hawks or eagles are also plausible at our courses, along with owls and various other forms of waterfowl.
Sometimes, trying to get your round in can have some delays.  Such as this group above that wanted to jump in front of me on the backside of my 18 holes.  While these are mule deer, you also have a chance at seeing whitetail deer and maybe even a moose travel through.
One Of the Coolest Moments I Have Ever Seen on the Golf Course
This past year, friends and I witnessed an amazing occurrence out on the course; a deer trying to reach its favorite piece of flower from a tree, check out the video below:
Great Other Wildlife to Catch at Your Public Links Course in Town
While out and hitting that white ball, you may also notice other animals making the course their home.  Such as these little guys that are swimming in our ponds with all the golf balls we hit in there.
What other wildlife have you seen on the course?  Hit me up via our social media comments, through our appchat feature on our downloadable app or send me an email here.
Great Falls Wildlife
More From 94.5 Max Country