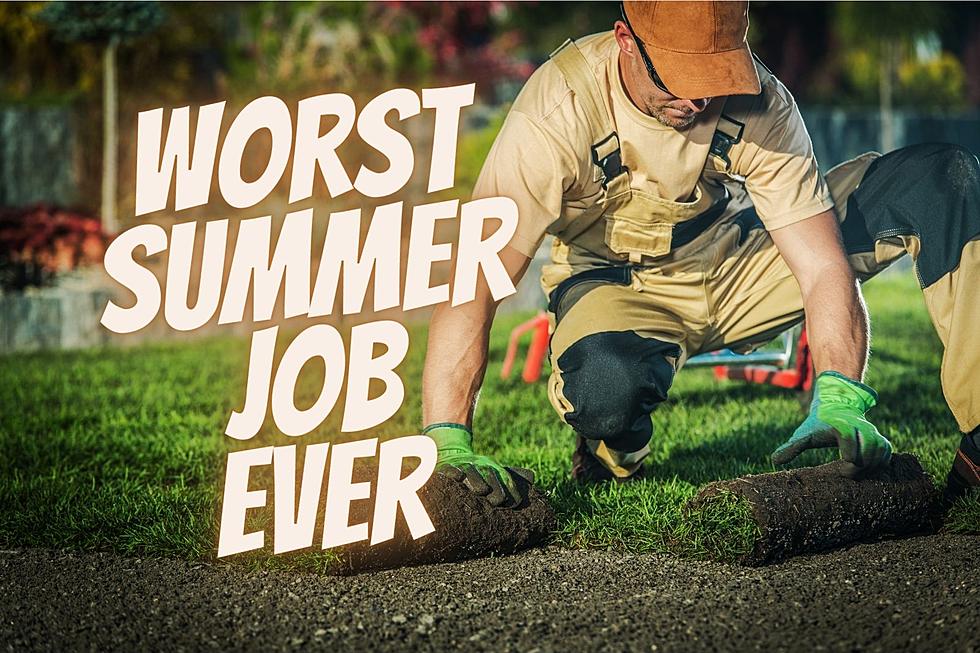 20 Of the Worst Jobs – Which Summer Job Do You Regret?
Canva/JD Graphix
Temperatures across Montana have started to heat up and work outside is starting to pick up as well.  We are all getting out to enjoy the weather and whatever Big Sky country will allow us access to.  We love when the heat hits and the water on the lake is glass.  A beautiful 80-degree day to enjoy the golf course and friends.  But what about those that actually have to work in those conditions?
Remembering What It Was Like While Growing Up Ranching
For me, summers as a young boy and then a young man were filled with what would be normal chores and work duties on the ranch.  Fencing, building corrals, haying season, moving cattle to pasture, and more.  It all involved being outside in the summer.  Some days were nice, others were terrible.  Riding a tractor with absolutely no air conditioning, in the open air, hay or dirt always flying in your face.  It's one of the main reasons that I have the job I do working inside a heated or cooled building.
A Big Kudos and Thank You to Those That Put in the Hours in the Sun
While I may have shunned the outdoor life when it comes to a workplace, it doesn't mean I don't have an appreciation for those that choose to make their living in the big garage of Montana open skies.  What jobs make that list?  Here are 20 of them that are a little tough to get through during those hot days.  What about you?  What job in the summertime did you absolutely despise?  Let us know in the comments of our socials, contact us through our appchat feature on our downloadable app or email me here.
20 of the Worst Jobs to Have in the Summer Heat
When summer hits, what jobs do you think are the absolute worst to have in Minnesota and throughout the country? When the temperatures are higher than 90 degrees and that hot, sticky humidity just overwhelms you, what job would you hate to do in the summer? We took a poll on social media and below are the top answers for the worst jobs to have in extreme heat.
More From 94.5 Max Country