Thanksgiving Travel Tips You Need To Know
canva
The resurgence of travel is undeniable, and the upcoming holiday season promises a frenzy of activity.
AAA anticipates a staggering 55.4 million travelers embarking on journeys spanning 50 miles or more from home during the Thanksgiving travel period.
This year's forecast reflects a 2.3% increase compared to last year, ranking as the third-highest Thanksgiving travel projection since AAA began monitoring in 2000, following behind 2005 and 2019.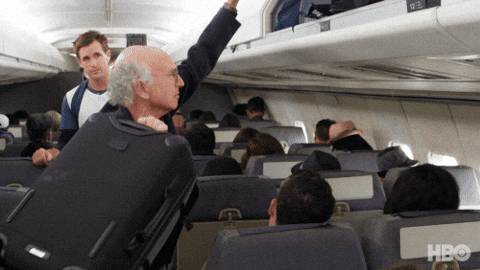 TSA records illustrate the surge, with 2,677,486 individuals screened at security checkpoints nationwide on November 12, in contrast to 2,396,681 four years ago on the same day before the pandemic.
Anticipation builds for the Sunday post-Thanksgiving, poised to surpass the existing record of 2,884,683 travelers potentially.
Traditionally, the busiest days for air travel remain consistent—the Wednesday preceding Thanksgiving and the Sunday following.
For a smoother Thanksgiving travel experience, consider these tips from JohnnyJet.com:
Allow Extra Time
It's a broken record, but the importance of this cannot be overstated. Flights operate at full capacity, so a missed flight might mean rescheduling or worse.
Pack Snacks
Avoid relying solely on flight attendants or battling airport concession lines with their soaring prices.
Stay Hydrated
While bottled water can't pass security, bringing an empty bottle for refills at designated stations, water fountains, or through restaurant requests post-security is permissible.
Seek TSA Guidance
Unsure about what's permissible in your carry-on? Direct queries to TSA, renowned for responsive assistance via social media channels or their MyTSA app.
Choose Off-Peak Travel
Surprisingly, some deals remain, particularly for Thanksgiving Day or the subsequent Friday—known for being less crowded and cost-effective. Early morning flights also offer reduced delay risks.
Optimize Seating
For economy flyers, maximize your seat selection by consulting SeatGuru for ideal positions on your aircraft type. Utilize services like ExpertFlyer for automated seat monitoring, notifying you of preferred seat availability.
Secure a Backup Plan
Mitigate risks of being stranded by purchasing a refundable backup ticket for a few hours after your original flight. This precautionary step offers flexibility in case of cancellations or unexpected delays.
Travel Light, Travel Smart
Minimize hassles by opting for a carry-on, bypassing the check-in rush and baggage claim waits. Consider using tracking devices like Apple AirTag or Samsung SmartTag if checking luggage to monitor its location independently.
5 SMART HACKS TO ORGANIZE YOUR BACKPACK FOR STRESS-FREE TRAVEL
The Best Destinations To Travel This Thanksgiving!
Take a look at the top travel destinations in the country for Thanksgiving in 2023.
Top 10 Hotel Room Hacks For When Traveling With Toddlers
Here are the best ways to survive your hotel stay with little kids!
Gallery Credit: Heidi Kaye
Five Must-See Montana Travel Destinations For 2021
Want to get away? These amazing Montana towns are a short few hours away from Bozeman and certainly worth a weekend visit.
Gallery Credit: Jesse James
More From 94.5 Max Country