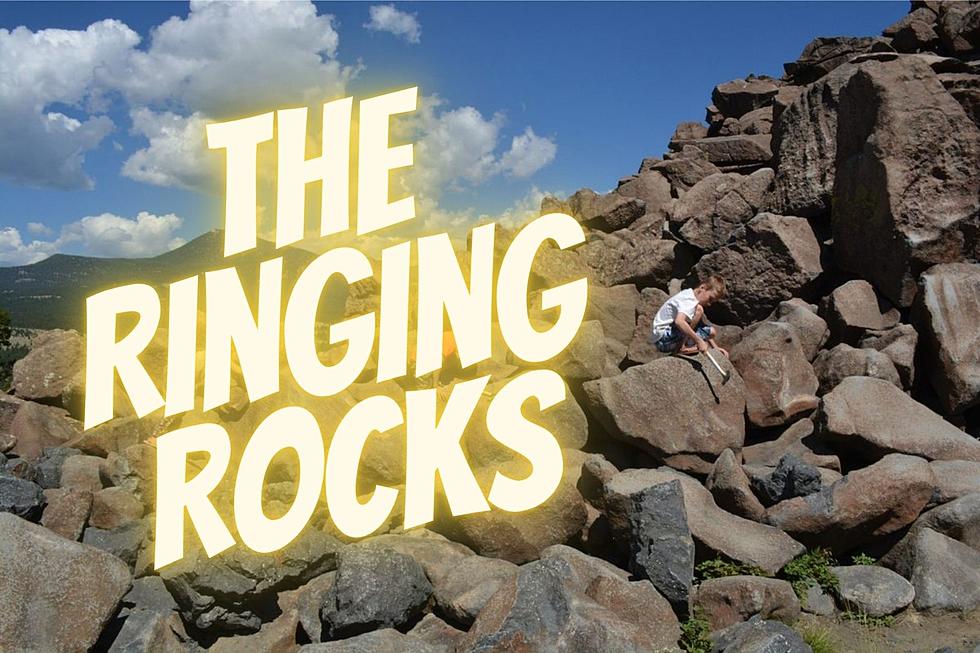 Want To Ring a Rock? Check Out This Unique Place in Montana
Bureau of Land Management Montana and Dakotas (Public Domain)
Mother Nature is being a little weird this year in extending an already long winter into what should be spring in Montana.  But even though we aren't out enjoying our golf courses or the beautiful mountains and streams, it doesn't mean it's all bad out there.  With a small delay in getting into the great outdoors, it gives a little extra time to plan more for our vacations or weekend getaways and be better prepared.  It also allows us to find some of those unique places off the beaten path that we may not realize are right in our own backyard.
Read More About Great Vacation Destinations in Montana Here
The Ringing Rocks of Montana and Where to Find Them
Ringing rocks are a uniqueness of geological formations from thousands of years ago.  They can be found in Korea, India, Vietnam, Africa and even in Montana.  To find them, head towards Butte, Montana then off to the wonderful small town of Whitehall.  The formation is located on Bureau of Land Management property.  It is recommended that you travel to the area in a 4wd, high clearance vehicle as the final trail to the Ringing Rocks can be a little difficult to traverse, especially early in the year with moisture.
Do The Ringing Rocks Really Make Noise?
Well of course they do!  Make sure to bring a small ballpeen hammer or crescent wrench to get the most out of your visit.  The rocks are part of the Boulder Batholith formation and reside in a large pile.  While scientists are still working on why the rocks react how they do, they do know that if a rock is removed from the pile, it will no longer ring as it once did.
Must Have Items For Camping With Kids
More From 94.5 Max Country