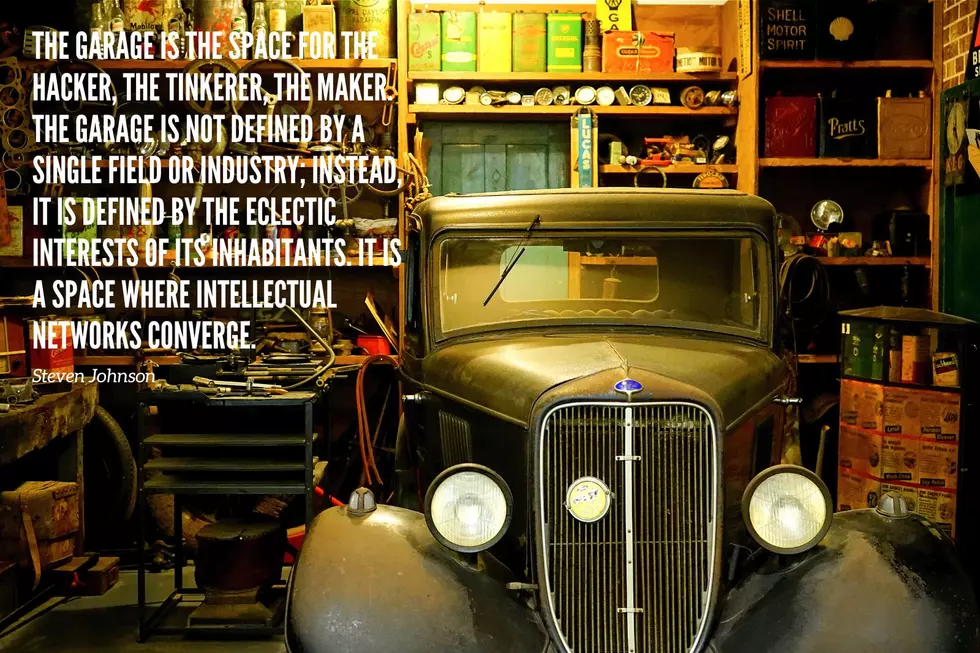 The JD List: 10 Things Every Guy Should Have In His Garage
Canva/JD Knite graphic
Growing up, my father would always say "right tool for the job" when working on anything.  Then again, he also said "never force anything, just get a "bigger hammer".  In some instances, I guess that really was the right tool, depending on his patience level with me holding the flashlight.
As I have aged, I realize that there really is a tool for pretty much every job.  But what are the essentials that every guy should have in his garage?  I dug around mine and found a few things that I think that would qualify to be on the "should have" list.
Going through things, pulling them out to take a quick photo, my wife came to the garage to see what I was so involved with.  Explaining that I was taking pictures for my article, she offered up some great ideas of things that I swore to her that I needed at some point.  Steering wheel gear puller, valve spring compression tools, you know, the every day essentials!
After explaining again that it was common things that should go in your garage, she came up with what was probably the best thing that every guy should have in his garage.  Find out what by hitting up the gallery below of 10 things I think every guy should have in his garage.  Have something to add to it?  Easy to hit me up, hit the link below to download the app, or comment on any of our socials.
It's A Guy Thing: 10 Things A Guy Should Have In His Garage
JD wanders his garage to find things he thinks should be in every guy's garage.
More From 94.5 Max Country