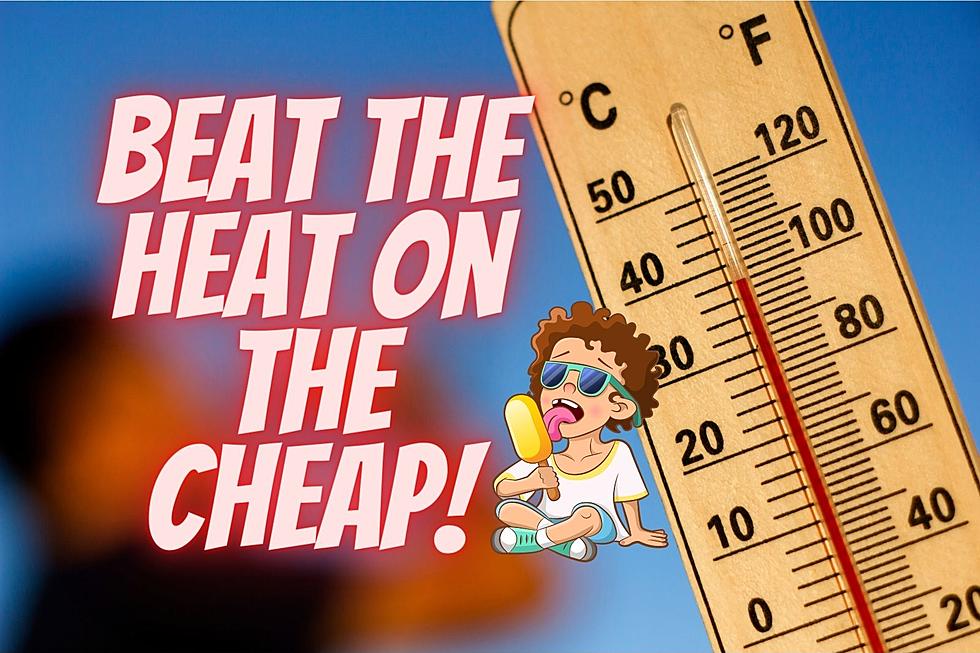 10 Cheap and Easy Ways to Stay Cool in Great Falls
Canva/JD Graphix
Montana probably isn't known for its heat.  Sure, we make headlines for some of our wintertime antics, but overall, the heat index across the state never exceeds "the norm".  We see hot temperatures, but generally they don't last, and triple digits are a rarity that we don't have to worry about.  Generally.  The problem is we aren't used to any type of heat.  Our cooler overall temperatures make it so that when we do get the hot stuff, it kicks in a little harder.
Heat Stroke, Sun Stroke, Sunburns and Bug Bites - Ah, Summer
It seems as we age the harder being in the sun can get.  Both my wife and I have experienced this in the last few years working both in the backyard and at our campsite in the Highwoods.  Staying out in the sun drains the energy, makes us tired and in certain cases if we push it, lightheaded to the point of needing to lie down.  Don't let the dog days of summer get you down without trying to stay cool this time of year.
Don't Spend a Ton of Money on Stuff, You Probably Have These Things on Hand
Keeping cool doesn't have to mean running out to buy a huge air conditioner.  You can beat the heat with some simple hacks you probably have in your home right now.  Don't suffer from the effects of the sun and heat this year.  From the folks at Pret A Manger, these are ten ways to get away from it this year.
Have a home hack to beat the heat?  Let us know about it here.
Staying Cool In The Heat On The Cheap - 10 Summer Hacks
Keep the heat away with 10 easy and cheap ways this year.
Working in the Heat? Use The Above Hacks If You Have a Job That Keeps You Outside in the Summer
When summer hits, what jobs do you think are the absolute worst to have in Minnesota and throughout the country? When the temperatures are higher than 90 degrees and that hot, sticky humidity just overwhelms you, what job would you hate to do in the summer? We took a poll on social media and below are the top answers for the worst jobs to have in extreme heat.
More From 94.5 Max Country