Some Of The Most Popular Thanksgiving Traditions In Montana
canva
Ah, Thanksgiving in Montana, where the turkey is almost as big as the state itself!
I'm sure it's safe to say that most families have unique traditions for Thanksgiving, some likely more unique than others.
But what about traditions that are a bit more unique to Montana?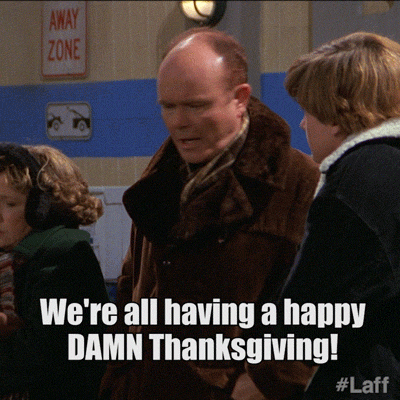 Here are a few Thanksgiving Traditions that, in my opinion, are popular right here in Big Sky Country.
"In My Opinion"
Not So Turkey Dinner: A traditional Thanksgiving dinner is a central part of the holiday celebration. But here in Montana, it's not uncommon for folks to fire up the smoker and throw on a brisket or prime rib.
Hunting: Heading out hunting on or around Thanksgiving has always been a staple in my life. Often, the holiday provides a few days off and time with family. If you like your family members, take them along. If not, hunting is a perfect excuse to escape! haha
Football: If you're not out hunting, I think it's safe to say Football will be on the TV. At least, it always has been in our household.
Helping The Less Fortunate: I'm always surprised by the number of Montanans who get out and volunteer on Thanksgiving. Whether it's delivering meals or helping out at the Rescue Mission, this truly showcases the generosity of Montanans.
Potluck Dinners: Potluck-style Thanksgiving dinners, where each guest or family brings a dish to share. I love these because there is always a wide variety of feasting options.
Whatever your family traditions are, I genuinely hope you have a Happy Thanksgiving! 
20 Bad Dad Jokes For Thanksgiving
Here are 20 Bad Dad Jokes that will be a hit at Thanksgiving Dinner this year.
Gallery Credit: Dave Fields
10 Items You Mustn't Forget To Grab For Thanksgiving Dinner
Here is a list of the tip ten items most likely forgot for Thanksgiving dinner.
25 Classic Thanksgiving TV Episodes
A roundup of classic Thanksgiving TV show episodes.
Gallery Credit: Corey Irwin
More From 94.5 Max Country