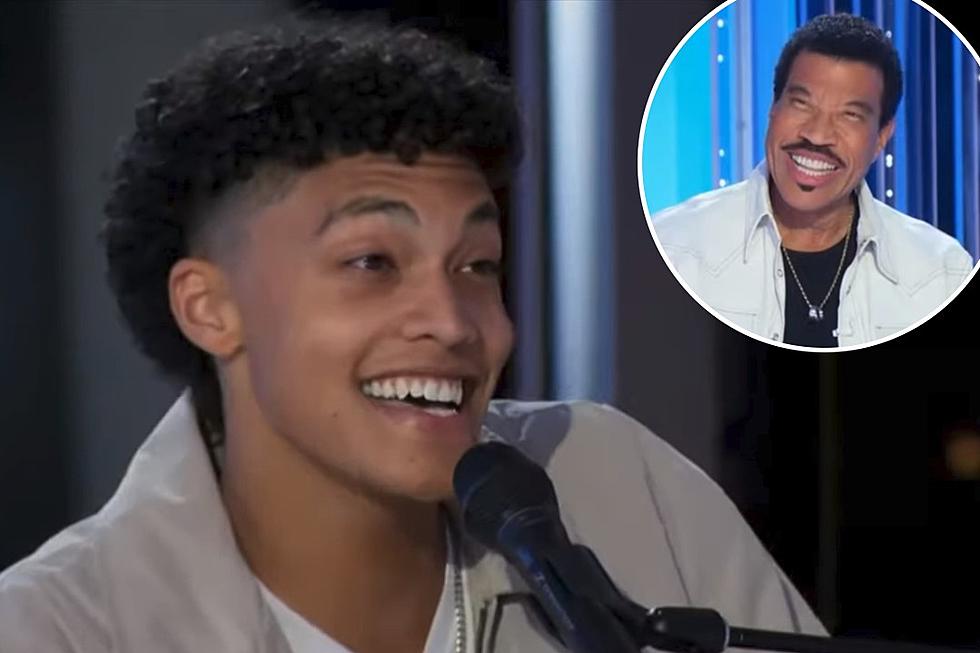 'American Idol': Lionel Richie Mini-Me Tripp Taylor Covers Ray Charles [Watch]
YouTube
American Idol is known for finding some real gems when it comes to talent, and this season so far is no different. Eighteen-year-old Tripp Taylor — who bears a resemblance to judge Lionel Richie — is an artist with a voice beyond his years.
As a self-proclaimed lover of "the old soul genre," Taylor wowed the judges during his audition with his raspy, soulful cover of Ray Charles' "I Believe to My Soul." His vocal delivery is seasoned — far more than most artists his age — and sounds like one that has been honed and worked for decades.
"One of these days and it won't be long / You're gonna look for me and I'll be gone / 'Cause I believe (I believe, yes I believe) / I say I believe right now (I believe, yes I believe) / Well I believe to my soul now / Tryin' to make a fool of me (I believe it, I believe it)," he belts while seated at the piano.
Taylor shows off his range by hitting some higher notes, while reaching deep with his voice for those lower ones. He allows his voice to grind out several lyrics, and the American Idol judges loved it.
"I think you're incredible. I really love your attack at the mic. I mean, when you open up ..." judge Luke Bryan says, trailing off. "The most promising thing is you've got really your own kind of sound, too. It's just the right amount of gravel and grit."
"Diamond in the rough," fellow judge Katy Perry adds. "Tripp Taylor you've just got all of it. First and foremost the talent. You got the 'it' factor, you got the name to go with it, you've got the humility, but I think you've got such a phenomenal voice if you can just give it full wingspan and pick the right songs — off to the races."
"The stage presence is strong," Richie tells the Florence, S.C. native. "Now, if we let you go to the next level, it's going to be shocking, because now you're going to see a class of people all thinking that they're No. 1, but I think we can vote this guy into the next part of his life."
Taylor is moving on to Hollywood, where he will compete with other American Idol hopefuls who have received golden tickets. Auditions will continue through Sunday, March 26, with the Hollywood weeks starting April 2.
American Idol airs Sunday nights at 8PM ET on ABC.
Country 'American Idol' Stars Who Disappeared
We cheered for them. We voted for them. We followed them. Then, these seven American Idol stars vanished. Or, at least it seems like it.
What happened to some of country music's best American Idol contestants over the last 20 years? This list of country American Idol stars who disappeared includes a winner, a runner-up and a third place finisher, plus several early cuts who enjoyed radio success before losing touch with fans.
More From 94.5 Max Country