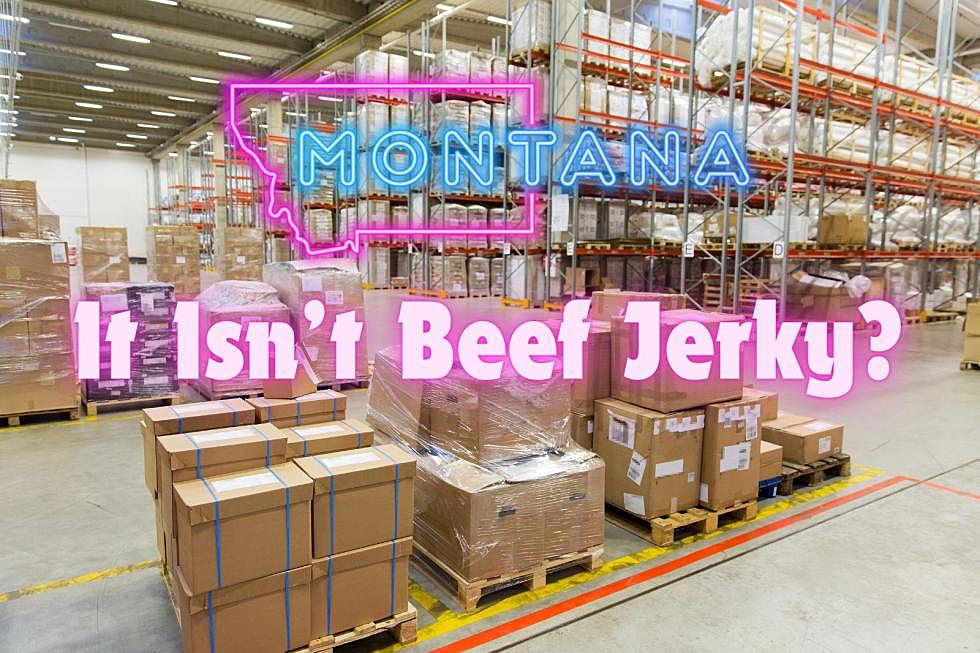 Is This Really Montana's Most Famous Food Brand?
Canva/JD Graphix
Is This Really Montana's Most Famous Food Brand?
If I pose to you the question of what something is that Montana is known for, you may say something along the lines of a famous park or two that we have.  Or maybe our Native American or cowboy heritage.  Perhaps it involves grain or barley.
What if I told you that while yes, those are things we are known for, but what about a cereal?  Would you do a double take and want to argue with me?  Yeah, me too.
Seriously, I Really Thought It Would Have Been Beef Jerky
If you speak food about Montana, steak is a given.  We raise some of, if not the best beef in the nation.  Maybe even the world.  So, it seemed to make sense when I saw the article in Taste of Home that beef would be the most famous food brand in our state.  More specifically, that of our famous beef jerky made in Lincoln, Montana.
Man was I totally wrong on this one.  Not even close.  Nowhere in the ballpark.  How ever you choose to describe it, I was not correct.  What about you?
What Is Montana's Most Famous Food Product?  It Is A Shocker
According to the article, in Montana we are best known for a cereal.  Yes, a cereal.  When was the last time you had a big bowl of Montana's Cream of the West?
Referred to as "cowboy cereal", this breakfast staple started in 1914 in central Montana and has since moved the headquarters to Harlowtown, Montana.  The company has also expanded into other endeavors such as snack mixes, coffees, sweet things and more.
Have a favorite memory with this cereal?  Was it always served at your breakfast table?  Let us know in the comments of our social media, with the appchat feature or you can email us here.
Famous People You Didn't Know Were From Montana
Montana's got some pretty famous faces throughout history, but did you know these celebrities are originally from the Treasure State?
Gallery Credit: Jesse James
10 Infamous People with Montana Connections
We've compiled ten criminals who committed crimes, or have other connections with, the Treasure State.
Gallery Credit: Trent Flager
Famous People Born in Montana
Montana may be small in population, but we've got some big stars born here.
Gallery Credit: Nick Northern
More From 94.5 Max Country