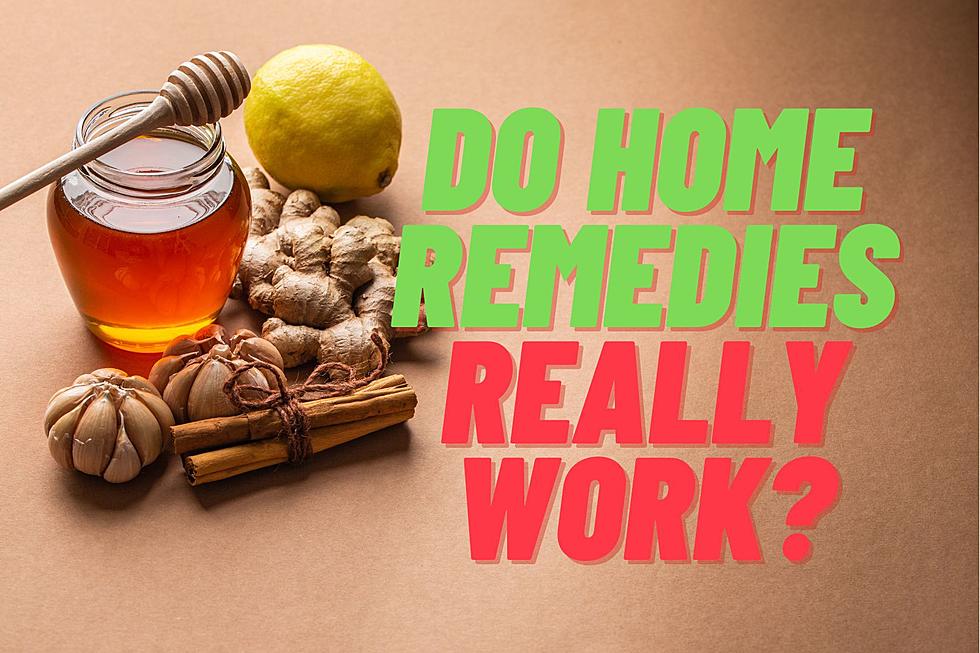 Crazy Home Remedies – How Does Great Falls Get Rid of Hiccups?
Canva/JD Graphix
For many people, most ailments will come and go.  Colds, stiff muscles or small maladies will hang around for a few days, then be on their way.  Sometimes however, those common things may end up staying around for longer than what we may want.
The Record for the Longest Hiccup Case in the World
According to the Guiness Book of World Records, the longest recorded case of hiccups lasted over 68 years.
From the website:  Charles Osborne (USA, 1894-1991) started hiccoughing in 1922 while attempting to weigh a hog before slaughtering it. He was unable to find a cure, but led a normal life in which he had two wives and fathered eight children. He continued until a morning in February 1990.
What Would You Try to Get Rid of An Ailment That Lasted Longer Than Normal?
Recently, legendary athlete Bo Jackson said that he has been suffering from hiccups since July of last year.  One of the remedies that he attempted was that of sniffing the backside of a porcupine.  A porcupine!  That is really taking it to the extreme to try to fix something, and no, we do not recommend attempting this type of treatment.
Looking For a Cure?  Here Are Home Remedies Our Listeners Said Worked
If a porcupine isn't up your alley, perhaps some of these listener suggestions may get rid of those hiccups.  What have you tried to get rid of them?  Something strange or odd?  Who told you it would work?  Mom?  Grandmother?  The internet?  Let us know in the social comment section, with our appchat feature or email me here.
10

We had a few of these submissions with different ways to use sugar to cure things.

9

Daughter finally found she could get rid of them by sitting upside down in a chair or couch for a few minutes.

8

This was a new one for us in the curing hiccups department.  Melanie offered up using pickle juice to cure them.

7

If you have spent a little time in a bar, you may have encountered this remedy.  Using a slice of lime and a couple drops of Bitters on it is a bartender's go to.

6

If you are feeling athletic, Jill says that if you hold your breath and then jog around until you have to breathe again will cure them for her.

5

My grandfather taught me to hold your breath and take 10 tiny sips of water. Never letting me down!

4

This was one of the more cute answers we received in our responses:

I always gave my son a tablespoon of sugar with warm water.  Or scare the pee outta them.

3

If you drink a non-carbonated drink while you tilt your head up and massage the middle of your throat it gets rid of them for me every time.

2

Drinking water bent over with your head close to your legs.

1

This was our most liked post of all the remedies that were listed by you, our listeners:

Try swallowing a tablespoon of sugar dry, no water.
More From 94.5 Max Country