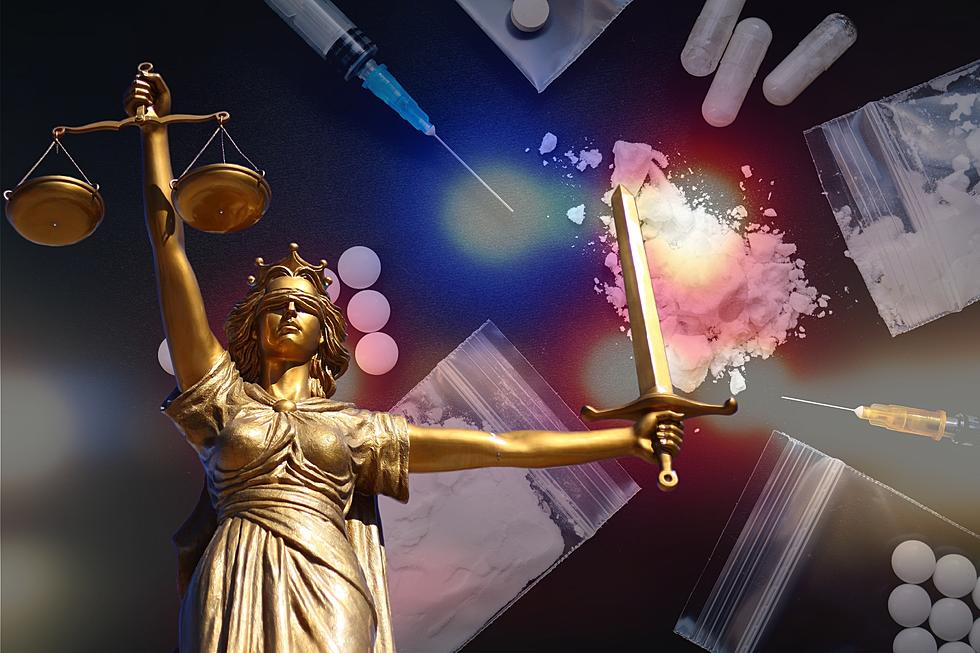 Arizona Drug Dealer Faces Hard Time for Fueling Great Falls' Addiction Crisis
Canva
A man from Arizona who openly confessed to trafficking fentanyl, methamphetamine, and heroin within the Great Falls community and subsequently failing to appear for his scheduled jury trial received a seven-year prison sentence.
This will be followed by three months of supervised release, as U.S. Attorney Jesse Laslovich confirmed.
The individual in question, Jose Manuel Villalobos Medina, 28, had pleaded guilty in April to charges of possessing controlled substances with the intention to distribute them and failing to appear for the trial.
Chief U.S. District Judge Brian M. Morris oversaw the proceedings.
Court Details
The government's investigation started in March 2020, when officers from a drug task force in Great Falls began looking into suspected drug trafficking at a local hotel.
Medina, a guest at the hotel, was observed leaving the premises and driving an SUV to a restaurant parking lot across town.
There, he switched to a sedan.
Law enforcement subsequently conducted a traffic stop on the sedan, arresting one of the passengers who had tried to hide a meth pipe, leading to a possession charge for drug paraphernalia.
A subsequent search of the passenger at the detention center revealed a large bag in their groin area containing heroin, fentanyl pills, and meth.
Medina was also apprehended.
A search of Medina's person yielded substantial cash concealed in his groin area.
Further investigation in Medina's hotel room revealed multiple packages of meth, heroin, and fentanyl pills.
Alongside these substances, law enforcement discovered significant money, drug-related records, paraphernalia, and various forms of Medina's identification.
The Trial
Initially, Medina pleaded guilty to charges in December 2020, only to retract his plea in April 2021.
A jury trial was scheduled for May 2021, but Medina absconded and failed to appear.
His location remained unknown until November 2022, when he was arrested in New Mexico.
Assistant U.S. Attorney Jeffrey K. Starnes handled the prosecution.
The Russell Country Drug Task Force and the Bureau of Alcohol, Tobacco, Firearms, and Explosives collaborated on the investigation.
This case is a component of Project Safe Neighborhoods.
This program unites law enforcement at all levels with the communities they serve to combat violent crime and gun-related offenses.
The program's objectives include nurturing community trust and credibility, supporting organizations that proactively prevent violence, prioritizing targeted and strategic enforcement efforts, and assessing outcomes.
Top 6 Most Used Drugs In Montana
Drug use is on the rise throughout the United States and we see it more and more here in Montana.
You would think Marijuana would be number one, but considering it is now legal, the arrests are far fewer than they have been in the past years.
Here are the Top 6 Most Used Drugs In Montana.
Parents Should Familiarize Themselves with These Illegal Drugs
Knowledge is power, especially when it comes to recognizing and understanding when your child becomes involved with illegal drugs.
More From 94.5 Max Country