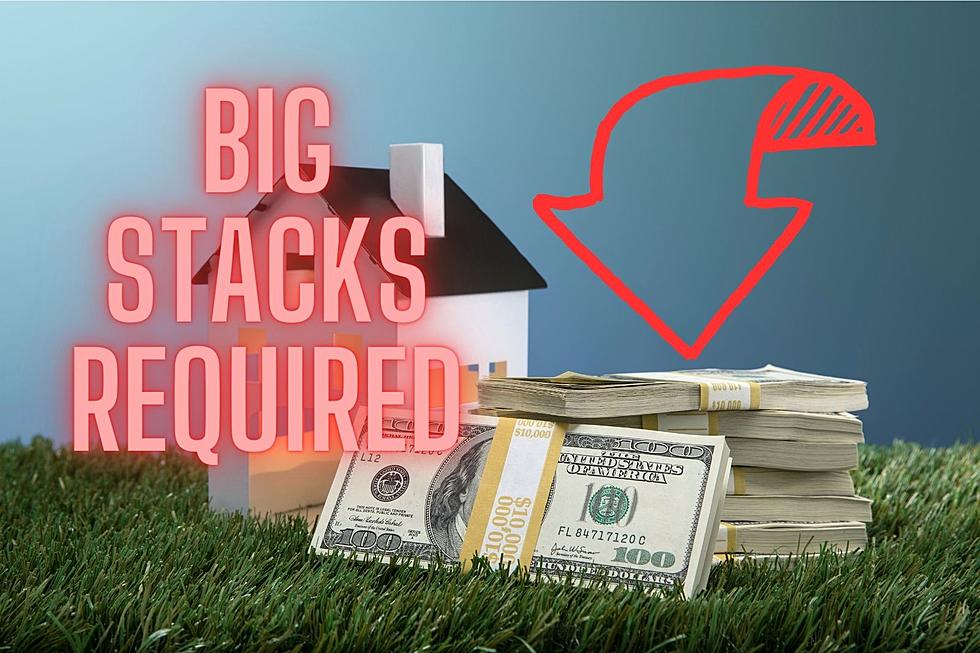 $3 million Dollars for Mountain Living in Montana – Is It Worth It?
Canva/JD Graphix
Owning your own slice of heaven is one of the goals of life it seems.  Whether that plot of land is in the center of a small town, medium sized city, or one of the larger metropolises of Montana, we all want to experience being able to have something to call our own.  Even better if that piece of property is located out in the country or nestled in the mountains.  How much are you willing to pay for the piece of paradise?
Home Prices Are Skyrocketing with No Sense of Inflation or Cost of Living
It is amazing the cost of a home in today's times.  Homes that would have sold for lower 6 figures are now in the mid to upper areas of pricing now.  Plus the interest rates are now starting to hover near 7% from some lending institutions.  When spending that type of money, what are you getting for your investment?
As Much as It Pains Me to Say, This Property May Well Be Worth the Money
$3 million dollars is a lot of money.  There isn't any other way to put that.  But this property, featured by United Country Real Estate of Missoula and realtor Theresa Lunn may just be an exception to value vs. the big dollar amount.
Featuring over 30 acres of prime Montana mountain land, it offers hunting, horseback riding, fishing access, plus plenty of outbuildings for whatever toys or activities you may want to undertake and your own piece of paradise.  Check it out below and see if you agree that this ranch is a bargain for the price.
$3 Million Dollar Home in Montana Mountains - Check Out the Pictures of This Amazing Slice Of Paradise
This listing in the Bitteroot Valley of Montana can check off quite a few of the things you want in a home. But is it worth it? We think so after seeing these beautiful pictures of the property. What about you?
Just Not Your Style? Maybe The Amenities Aren't the Best? Step Up Your Game with This $39 million dollar Beauty Instead
This home is at 295 Cobble Creek, Bozeman, MT. You can check out the listing on Zillow or Montanalifere.com. The property is listed by Mike Schlauch and Vivian Yoon, PureWest Christie's Bozeman.
More From 94.5 Max Country