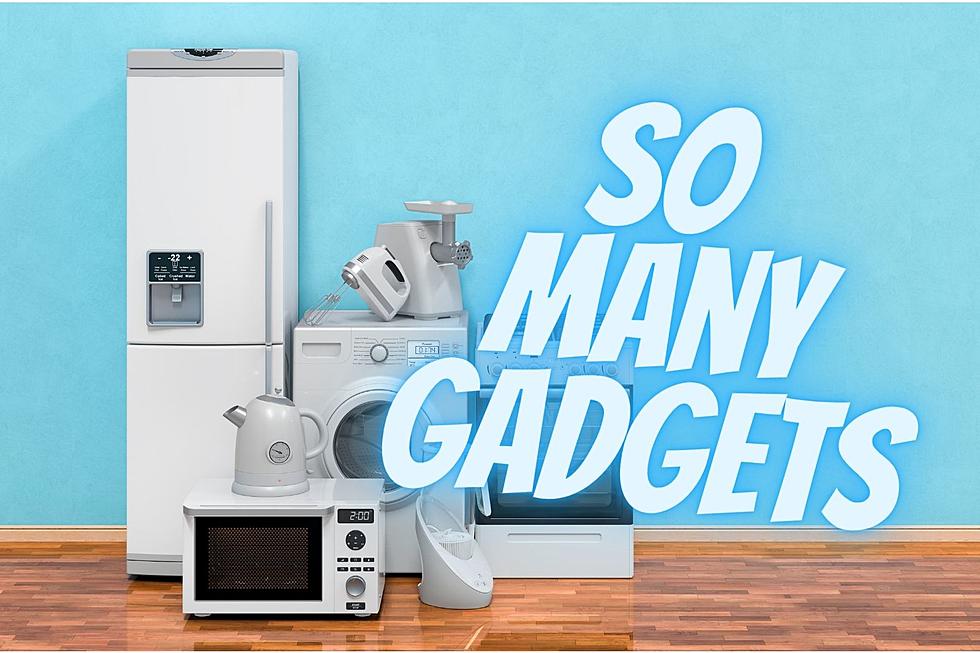 15 Crazy Kitchen Items That Are Completely Useless but Sorta Cool
Canva/JD Graphix
The information superhighway seems to be a blessing but also a curse, depending on how much time you spend on it.  To the casual user, probably the first, but for anyone that spends the day combing websites for information on entertainment, politics, topics of interest or wanting to get the best deal on an item, you will find yourself heading down that dreaded "rabbit hole" of the internet.
Curses Upon The Entrepeneur That Has Now Become an Astro-Traveller
Being a man, there are certain purchases that will happen simply because of the name of something.  I mean, manufacturers and dealers didn't sell a bunch of Hummers just because people like filling that gas hog up.  So, when my wife tasked me with a new disposal unit for the kitchen sink from the hardware store, I really could not pass this one up.
I know what you're thinking.  "Did he really buy that just because of the name?"  Well, yes, I'm a guy.  But it also had great ratings and was twice the power of our original crappy one that could barely deal with lettuce, let alone anything that might actually put up a fight.
Did You Just Feel Like You Went Down a Separate Rabbit Hole?
See how easy that was?  Talking about them and suddenly we are in one.  Which is exactly what happened to me doing the dishes a few nights ago.  I noticed the name on my disposal and curiously wondered if there were other funny names of appliances out there.  Which then led me to a whole new hole of the internet and those pesky people of Amazon that seem to have anything and everything that none of us really need.  So, let's dive in and have a look, shall we?
We've also included a great bonus gallery for you after reading our top 15 list, check out more items that may be in your very own junk drawer in the kitchen.  What unique items would we find?
More From 94.5 Max Country