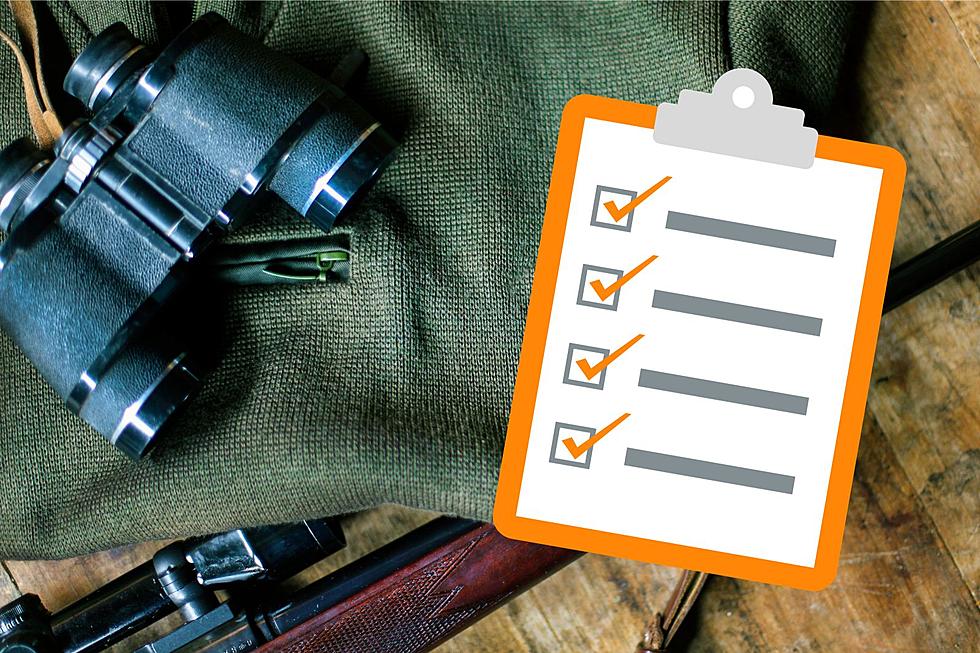 10 Essential Items For Big Game Hunting In Montana
canva
Big Game Hunting Is Well Underway Here In The Treasure State.
And speaking from experience, it's pretty easy to forget things when you're getting back into the swing of things.
I'm sure I'm still missing something, but here is a checklist to help make sure you're not missing something when you get out in the field. 
Essential Items For Big Game Hunting
1. Hunting License and Permits: Ensure you have all the licenses and permits required for the specific location and game you intend to hunt. You definitely don't want to forget this. Regulations vary by location and species.
2. Firearms and Ammunition: Check that your firearm is in good working condition and sighted in properly. Bring an adequate supply of ammunition.
3. Optics: Binoculars, spotting scopes, and rangefinders can be essential for locating and assessing game.
4. Hunting Gear: This list can vary greatly depending on what and where you're hunting. 
Backpack

Knife

Hunting Pack

Hunting Blind or Tree Stand

Scent Attractants
5. Camping Gear
Tent

Sleeping Bag

Cooking Equipment

Food and Water

Navigation
6. Safety Gear
First Aid Kit

Emergency Communication

Firestarter

Headlamp/Flashlight

Bear Spray
7. Game Processing Equipment
Coolers

Game Bags

Meat Processing Kit
8. Personal Items
Identification

Money

Medications

Toiletries
9. Weather Forecast: Not an item, but certainly essential when out hunting! Stay updated on weather conditions for your hunting area and plan accordingly.
10. Hunting Regulations: Review the specific hunting regulations for your chosen location and game species. Follow all rules and regulations to ensure a legal and ethical hunt.
Good Luck This Season!
Top 10 Most Popular Hunting Destinations In America
27/7 Wall St. ranked each state in order of how popular they are as a destination for hunters. Here are the Top 10.
States with the most registered hunters
Stacker
analyzed data from the U.S. Fish and Wildlife Service to determine which states have the most registered hunters. Read on to see how your state ranks on Stacker's list.
8 Dumb Mistakes That Landed Dumb Hunters in Heap of Trouble
If you're going to break the law while hunting, you may want to avoid these 8 stupid mistakes that landed several hunters in a heap of trouble.
More From 94.5 Max Country