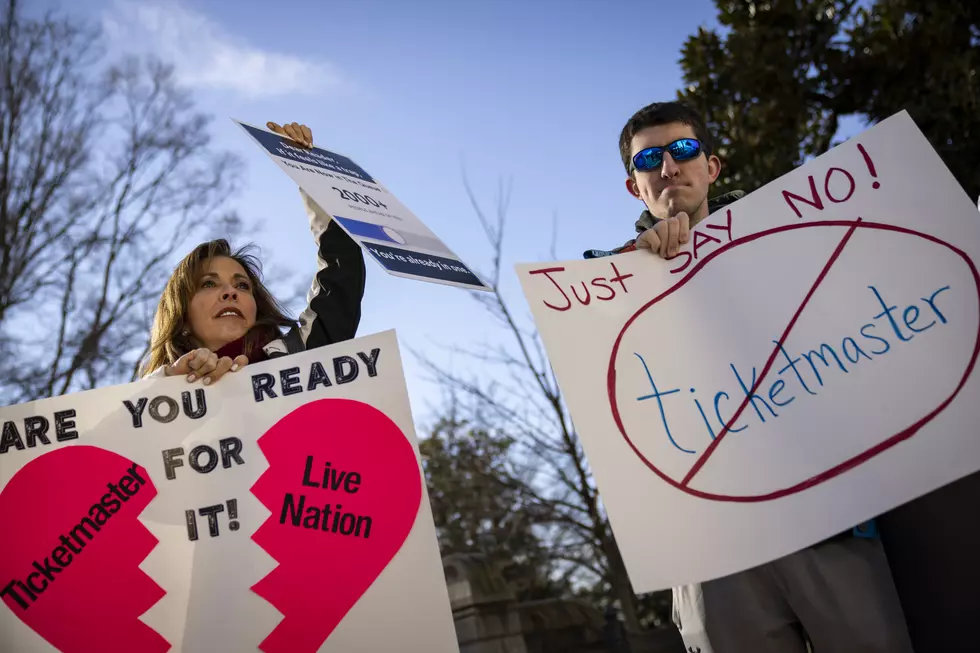 Ticketmaster And The Taylor Swift Debacle. What Did We Learn?
Getty Images
I knew that when Taylor Swift fans couldn't get their concert tickets, things were going to come to a head.  Say what you will about Taylor Swift, but her fans are legion and they are loyal as hell.
The Ticketmaster hearing has me thinking, "How did this even happen?"  We have steps in place in America to avoid this, (Sherman Trust Act of 1890) but it JUST. KEEPS. HAPPENING.
It's almost as if corporations are considered the same as people in this billionaire driven country we live in.
America has a history of breaking up monopolies like Standard Oil, American Tobacco and AT&T.  However, we also have a history of letting near monopolies stay in business like Debeers and Ticketmaster.
Here's my biggest problem with Ticketmaster and what happened today.  What I heard of the hearing was the CEO of Live Nation, Joe Berchtold,  blaming what happened on cyber attacks, bots, that Taylor Swift wasn't doing enough concerts and I'm sure the list goes on and on.  Then, when confronted about the extra fees, he said the venues set that price and it's out of their hands.  What a load of BS.  They CONTROL THAT, TOO.
Another gross thing today, Senators trying to be hip by quoting Taylor Swift lyrics in the hearing.  Nobody needs that.  It's not clever.
How about quoting the regular Americans who can't afford THOUSANDS of dollars to see a concert because Ticketmaster wants to "cut out the scalpers". ($4,000 to see Bruce Springsteen in 2022)  Now they ARE the scalper, only they phrase it as dynamic pricing.  Call it what it is, legal scalping based on an algorithm.
Monopolies really are like the game, when one person owns everything, nobody can afford anything.
Revisiting Taylor Swift's 'Fearless' Era:
Released when she was 18 years old, Fearless was Swift's sophomore album. The best-selling album of 2009, it spent 11 weeks at the top of the all-genre Billboard 200, has been certified Diamond by the RIAA and is one of the best-selling albums of the 21st century.
Fearless was a hit at awards shows, too: In 2009, it was named CMA and ACM Album of the Year, as well as Favorite Country Album at the American Music Awards. At the 2010 Grammy Awards, Swift won Best Country Album and the all-genre Album of the Year honor for the record.
More From 94.5 Max Country