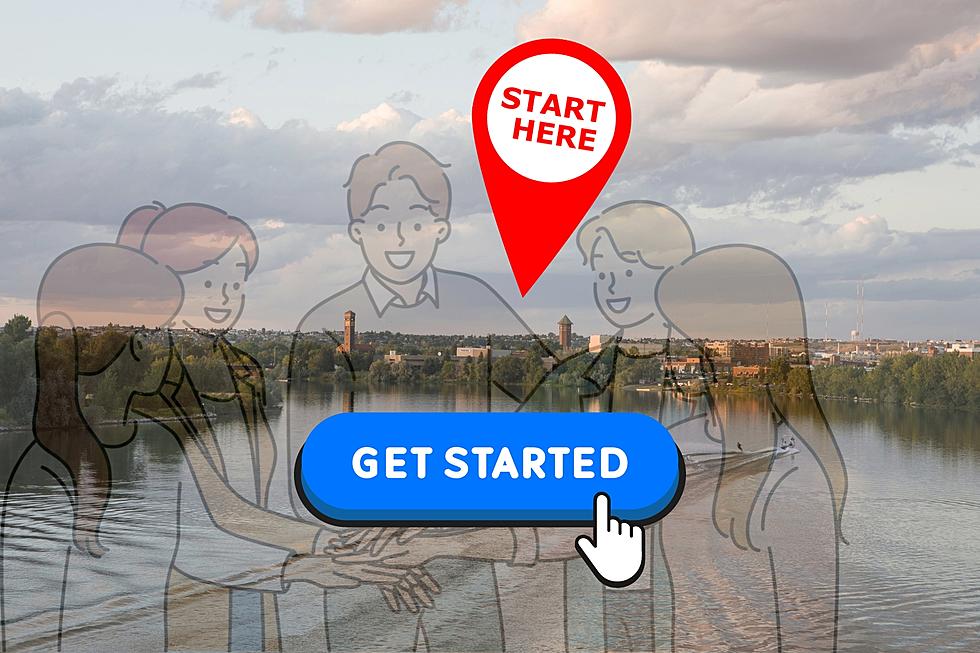 How To Get Involved In Great Falls Montana
Great Falls Montana Tourism, Canva
The Great Falls City Commission invites passionate residents to step up and contribute to the community by applying for positions on the Ethics Committee, Airport Authority Board, and Planning Advisory Board.
It's an excellent chance to impact the city's development and ethical governance directly. Here's a closer look at these roles:
Airport Authority Board: Steering Great Falls' Air Travel
The Airport Authority Board plays a pivotal role in the operation and management of the Great Falls International Airport.

This governing body sets policies and oversees the airport's day-to-day functions, including hiring the Airport Director and staff.
With seven members serving three-year terms, the City Commission appoints four, and the Cascade County Commission appoints three.
Two board members' terms are set to conclude on December 31, 2023.
Meetings typically occur on the last Tuesday of each month at 1:00 p.m.
For further insights into serving on this board, contact John Faulkner at (406)727-3404.
Ethics Committee: Upholding Integrity in City Affairs
The Ethics Committee's purpose is to ensure that all City officers and employees adhere to the relevant regulations, including Montana Code Annotated, Title 2, Chapter 2, and the Official Code of the City of Great Falls (OCCGF) Title 2, Chapter 21.
Comprising three members and one Alternate member to step in if needed, the committee members serve three-year terms.
One committee member's term concludes on December 31, 2023, and meetings are scheduled as needed.
Contact Krista Artis at (406)455-8450 to learn more.
Planning Advisory Board: Shaping Great Falls' Future
The Planning Advisory Board, consisting of seven members, is vital in advising the City Commission on various aspects of Great Falls' growth and development, from amendments to the Growth Plan to zoning, land subdivision, annexation, transportation planning, and general planning issues.
Two board members' terms are slated to end on December 31, 2023.
Meetings occur on the second and fourth Tuesdays of each month at 3:00 p.m., with members dedicating two to six hours monthly to review agenda items and attend meetings.
For more information, contact Brock Cherry at (406)455-8530.
How to Apply
If you're ready to make a difference in Great Falls, applications are available at the City Manager's Office, Civic Center, Room 201, or by calling (406)455-8450.
Alternatively, you can find them in the Advisory Boards section on the City's website at www.greatfallsmt.net.
The application deadline is Friday, October 20, 2023, by 5:00 p.m.
Don't miss this chance to be a part of shaping our city's future!"
Top Ten Restaurants According to Yelp in Great Falls, Montana
Hankering for something to put in the belly? Here are the top 10 restaurants to grab a bite at in Great Falls according to Yelp. Are we missing out on a great restaurant in the Falls?
Shopping Local In Great Falls - 5 Mom & Pops To Check Out
In Great Falls, we have so many amazing businesses that are locally owned, you should be able to grab whatever you want at any given time! Plus the knowledge of those great folks that are behind the counter. Here are 5 of my favorites from across the Electric City!
5 Major Attractions I Would Love to See in Great Falls, Montana
What will bring in the tourists to our city? Here are 5 things I think would make our city a location destination, winter or summer.
More From 94.5 Max Country