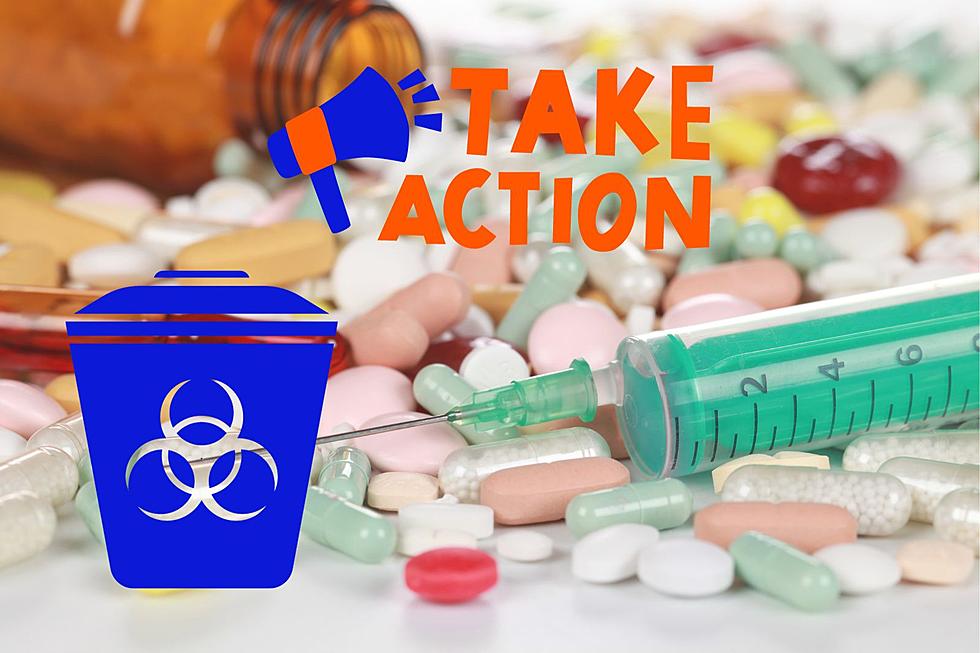 Keep Great Falls Safe By Disposing of Prescription Drugs
canva
It never fails; over the years, unused or expired prescription drugs stack up in our medicine cabinet.
To help combat this issue, National Prescription Drug Take Back Day is scheduled for October 28 in Great Falls. 
Drop Off Location Below 👇
This event has a dual mission: providing a safe and convenient method for the proper disposal of prescription drugs and raising awareness about the potential for medication abuse.
Organized by the Alliance for Youth, this initiative aims to safeguard the community while fostering responsibility.
Great Falls residents are encouraged to contribute to this event's success by bringing unused or expired medications to designated drop-off locations.
It's worth noting that these disposal boxes are accessible throughout the year, thanks to the ongoing efforts of the Alliance for Youth.
Locations To Dispose Of Medications In Great Falls
Albertsons: 1414 3rd St. N.W.

Albertsons: 2250 10th Ave. S.

Alluvion Health: 601 1st Ave. N.

Big Sky Managed Care: 915 1st Ave. S.

Benefis Health System: 1101 26th St. S.

Clinic United Pharmacy: 1400 29th St. S.

CVS Pharmacy: 2001 10th Ave. S.

Little Shell Tribe: 511 Central Ave. W. (Also equipped with syringe disposal boxes)

Malmstrom Air Force Base pharmacy: 7300 N. Perimeter Road.

Plaza United Pharmacy: 2800 11th Ave. S.

Walgreens: 2301 10th Ave. S. (Also equipped with syringe disposal boxes)
This concerted effort not only ensures the safe disposal of prescription medications but also serves as a reminder of each individual's critical role in preventing drug abuse in our community.
Take part in National Prescription Drug Take Back Day and help make Great Falls a safer and healthier place for all.
Top 6 Most Used Drugs In Montana
Drug use is on the rise throughout the United States and we see it more and more here in Montana.
You would think Marijuana would be number one, but considering it is now legal, the arrests are far fewer than they have been in the past years.
Here are the Top 6 Most Used Drugs In Montana.
Gallery Credit: megan shaul
Top 10 States With The Biggest Drug Problems
In order to determine which states have the biggest drug problems, WalletHub compared the 50 states and the District of Columbia in three overall categories: 1) Drug Use & Addiction, 2) Law Enforcement, and 3) Drug Health Issues & Rehab.
Gallery Credit: Kyle Matthews
Great Falls & Cascade County October 2023 Most Wanted
Become a Tipster and help the Great Falls Police Department Capture These Most Wanted For October of 2023.
Gallery Credit: Bejay Lindseth
More From 94.5 Max Country