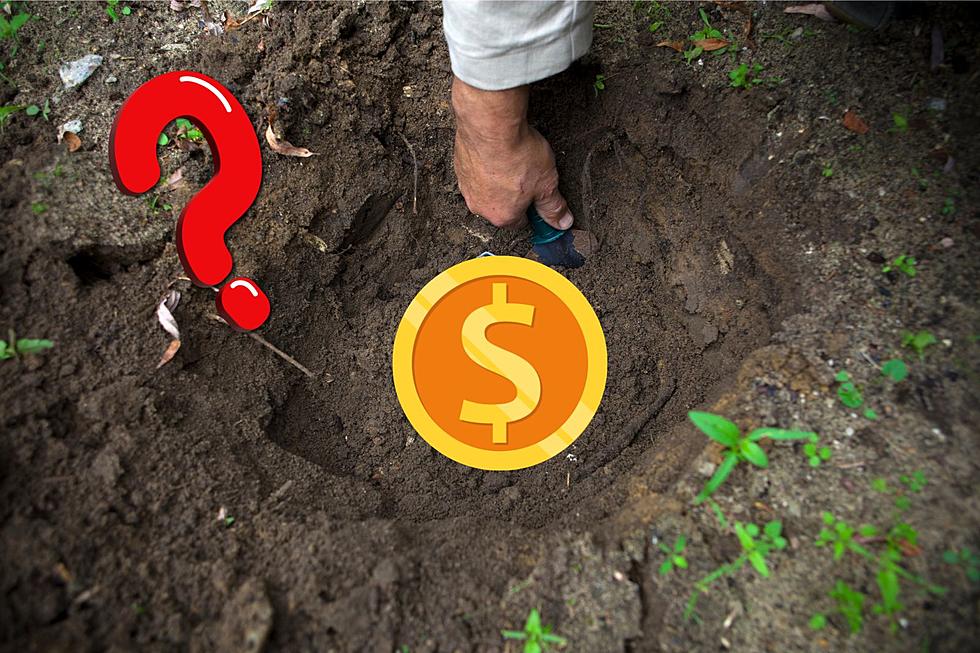 Did I Just Find A Rare Gold Coin While Doing Yard Work?
Canva Photo by Meg Mos
I think we all have a little bit of treasure hunting in us. The "what if" game. Just the other day (when we had those two days of nice Spring weather) I was working in the yard clearing out some of the leaves that I missed last fall, and I found a coin. A coin that caked in crud, and not the kind of crud that just washes off with soapy water. The kind of crud that needs to soak in some heavy duty cleaner and scrubbed with some Rust Off. I probably spent an hour total cleaning this coin. Every 20 minutes I would give it a good scrub with a toothbrush in hopes that I would get a glimpse as to what kind of coin I had found. Needless to say, my imagination already had me cashing in on one of the rarest coins ever found and went for millions at an auction in New York City. I mean....it could happen. My rare, invaluable coin turned out to be a 2005 West Virginia quarter. Turns out that some could be worth a couple hundred dollars. Mine is pretty beat up and I can't tell if it has any of markings that make it more valuable than others.
Then just the other day Pat Frish wrote an article "The Buried Treasures Of Montana" and then again, I was playing the "what if" game.
Pat's story on Montana buried gold will have you playing the "what if" game. But I would like to add the story of "Plummer's Booty" and the so-called buried gold. They say that Henery Plummer's buried gold would be valued at $6 million in today's times. Is there still gold to be found? Did the gold even really exist? I don't know, but I do know the story would make a great modern-day movie. Gold, outlaws, lawmen, murders, vigilantes, posses, and ultimately ending with death by the Gallows.
So, keep your eyes open when you are out and about exploring. Finding buried treasure could very well happen in Montana.
Check out more on Henery Plummer's gold here.
Read Pat's story "The Buried Treasures Of Montana" here.
Treasures in America
Timothy Draper is a real life Indiana Jones
More From 94.5 Max Country