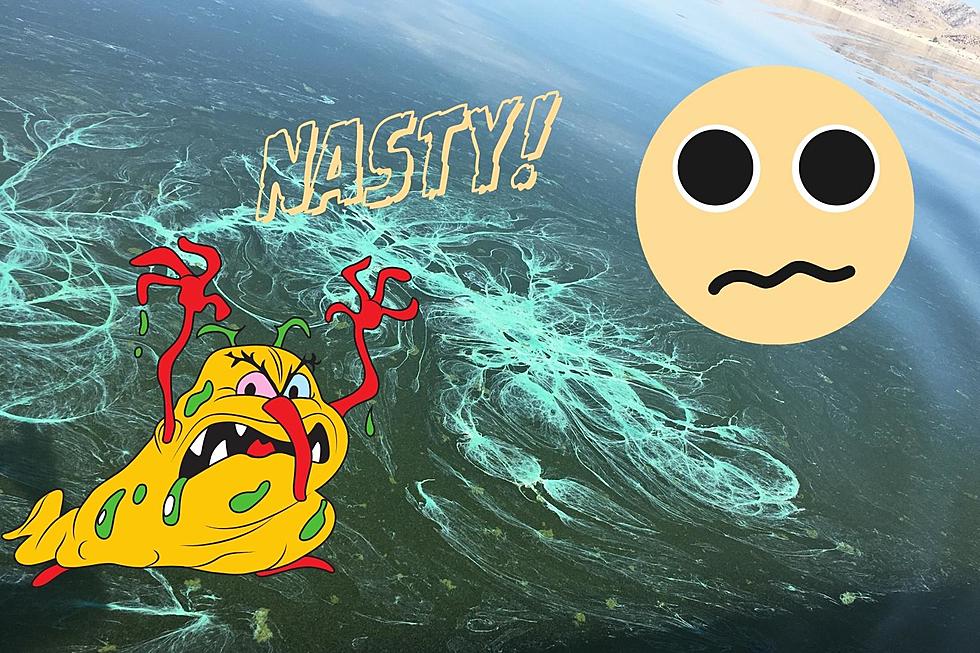 Algae Bloom Reported In The Missouri River in Great Falls
canva, Montana DPHSS
The Montana Department of Environmental Quality (MDEQ) has recently received a report regarding a potentially harmful algae bloom along the eastern shoreline of the Missouri River, specifically in the vicinity of Broadwater Bay, located in the charming city of Great Falls.
The report describes the situation as follows:
A slim layer of algae is visible along the shoreline, sporadically stretching for several hundred yards at least.
As a precautionary measure, caution signs have been strategically placed in the affected area.
In light of this development, the MDEQ strongly advises the public to take the following safety measures if they come across blue-green algae in the area:
Swimming and Recreation:

 Individuals should not engage in swimming or recreational activities in areas with blue-green algae.

Water Consumption:

 Refrain from drinking water from any source within the affected region. It is of utmost importance to prioritize your health and safety.

Pet and Livestock Safety:

 Ensure the well-being of your pets, livestock, and horses by keeping them away from any water bodies contaminated with blue-green algae.

Proper Fish Handling:

 If you are an angler, exercise caution and clean fish thoroughly while discarding their guts.

Boating Precautions:

 If you plan to embark on a boating excursion, steer clear of areas showing signs of blue-green algae presence.

Medical Attention:

 If you or your animals exhibit any sudden or unexplained sickness or signs of poisoning, do not hesitate to contact your healthcare provider or veterinarian immediately.
Reporting Algae Blooms
To further enhance the monitoring of potential algae blooms and contribute to your community's safety, the MDEQ urges residents to report any new occurrences. You can easily report these algae blooms by visiting hab.mt.gov or phone at 1-888-849-2938.
By remaining vigilant and adhering to these guidelines, we can collectively ensure our community's and the environment's well-being during these challenging times.
Missouri River Fall Float
Gallery Credit: Bejay Lindseth
More From 94.5 Max Country