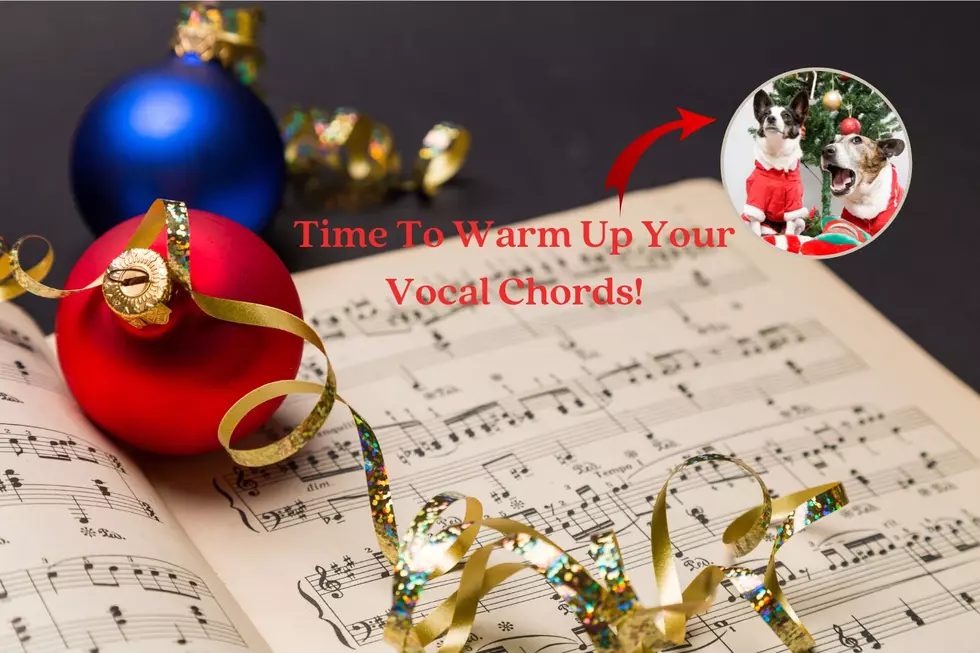 The Top 10 Christmas Songs Of 2022 For Caroling With Family & Friends
Canva Pro
Once the first leaf falls when summer has faded, we also brace for other things that are on the way.  A little cooler temperatures, less bright clothing and more Carhartt, and yes, the music begins to change.
When the holiday season hits, there are always the staples that come out of each and every speaker that you pass by.  It doesn't matter if you are hitting the box store, the mom and pop store, or the plethora of mini mall areas that abound.  It's everywhere, and seems like it comes earlier and earlier each and every year.  Someone has to figure out how to keep Mariah from popping up out of that present in October.
But which ones are you hearing the most of out there?  Here's a hint and a spoiler alert before we list them off...none of the top 10 or even the top 25 have anything to do with a reindeer and grandma!
According to the most recent release from the American Society of Composers, Authors and Publishers (ASCAP), the list includes most of the many traditional songs that we grew up listening to and more than likely singing in one of many school holiday programs.  Or maybe you are even singing them at your child or grandchild's performance in the coming weeks or days.  Strangely enough, newer songs didn't even crack the top 25.  Songs such as "I Saw Mommy Kissing Santa Claus" or even "Run Rudolph Run" were no where to be seen...or heard!  Check out the list below for the top 10 Christmas songs being played on the radio.  We've included the traditional favorites by their traditional artists for your enjoyment in our playlist!
Top 10 Holiday Songs On Your Radio To Sing Along With This Year!
1. Perry Como - It's Beginning To Look A Lot Like Christmas

Greatest Christmas Songs (Remastered)

2. The Ronettes - Sleigh Ride

A Christmas Gift for You from Phil Spector

3. Burl Ives - Holly Jolly Christmas

Have a Holly Jolly Christmas

4. Frank Sinatra - Let It Snow! Let It Snow! Let It Snow!

The Classic Christmas Album

5. Gene Autry - Rudolph The Red Nosed Reindeer

Rudolph the Red Nosed Reindeer and Other Christmas Classics

6. Bobby Helms - Jingle Bell Rock

Rockin' Little Christmas

7. Andy Williams - It's The Most Wonderful TIme Of The Year

The Andy Williams Christmas Album

8. Bing Crosby - Santa Claus Is Comin' To Town

Santa Claus Is Comin' to Town (Live at C.W. Post College, Greenvale, NY - December 1975) - Single

9. Mariah Carey - All I Want For Christmas Is You

Merry Christmas

10. Brenda Lee - Rockin' Around The Christmas Tree

Rockin' Around the Christmas Tree
More From 94.5 Max Country