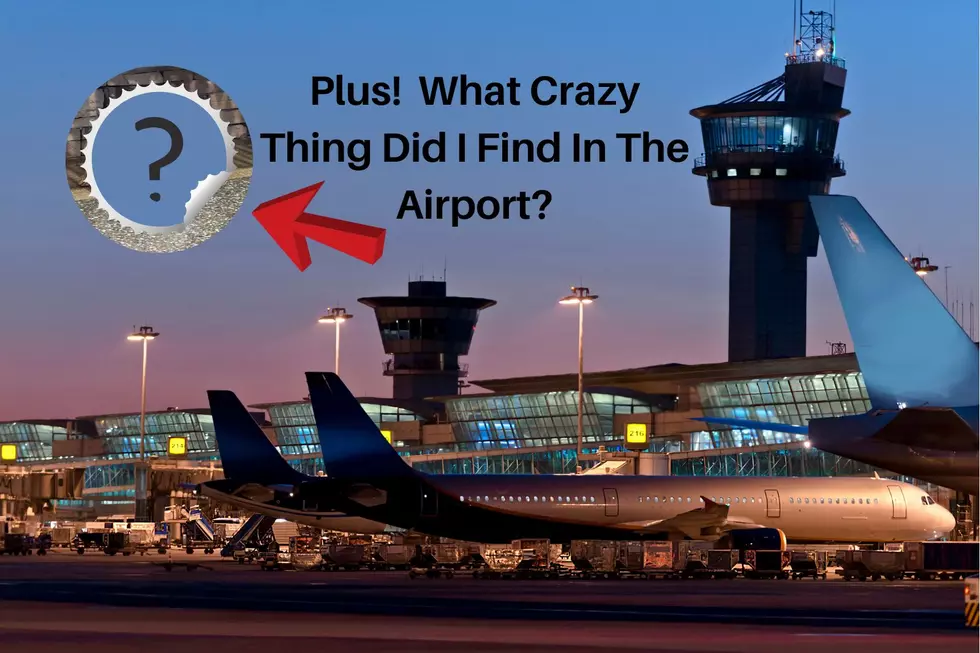 5 Great Things About The Great Falls International Airport
Canva
Haven't flown out of the Great Falls International Airport recently or perhaps chose to drive to your destination because of stories of how difficult it may be with rules and regulations?  You should book that trip today, as it's incredibly easy to "get out of Dodge" with our airport and you may just see a special traveler while boarding your plane!
One of the great things about the airport is that parking really is a breeze, whether picking up someone, parking for just a couple of hours, or even an extended trip.  Ample parking and being able to readily find your vehicle after that long fight is always a bonus.
Recent upgrades throughout the entire airport have really given it a more big city feel.  While I might miss the old arcade that greeted you at the top of the escalator, the look is much more inviting for travelers coming or going to Great Falls.
Once through your check in area with your bags, make sure to hit the all new gift shop.  Whether you are leaving and need a localized gift for someone or need a drink, magazine, novel or you forgot an extra shirt, you'll find it there!
With a great view of arriving planes, you can grab a cool one, breakfast or lunch and be set for that flight!
If that plane does happen to be a little late, don't fret!  The updates include new displays of our local area and history.  There are also some of the old favorites still included, among them a partial display of the Poletto Model Airplane Collection, a massive Kodiak bear, and the Schafer Collection of world class mounts from world class huntsman Paul Schafer.
Wait, How Do You Check His Passport Or His Ticket?
If it has been awhile since you have flown from the local airport, take a hop to a favorite destination soon.  You won't be disappointed by the ease it is to get aboard a flight despite some of the new regulations, everyone was cheerful and you might just meet a celebrity of sorts while there!  Check out who was checking in when I flew out!  You just never know what you might see at the Great Falls International Airport!
Need more?  Check out some of the new amenities at the recently remodeled Missoula airport!
20 Impressive Features at the New and Improved Missoula Airport
Missoula's new airport will include large windows for loved ones to watch planes depart and arrive, and the only escalator on this side of Montana! Plus, a keggerator system for the Coldsmoke Tavern.
More From 94.5 Max Country